The Cleveland Browns have yet to change their stance on Baker Mayfield. The 27-year-old wants out, especially with Deshaun Watson entering the mix.
There is the growing belief that Cleveland is keeping Mayfield as insurance. This is connected to the fact that Watson could be sanctioned by the NFL due to his legal woes.
Either way, the looming imminent scenario is that the Texas native will exit and likely suit up for another team. If that happens, Cleveland may want to consider bringing back a former player in the person of Odell Beckham Jr.
It will be recalled that Beckham was waived on Nov. 8 but his relationship with Mayfield was linked to it. Their connection wasn't working and the Browns ultimately stuck with Mayfield.
With Mayfield's looming exit, some players on the Cleveland Browns hinted that they would not mind bringing back the one-time Super Bowl champion.
Among those who have spoken include Browns linebacker Jeremiah Owusu-Koromoah and Browns cornerback Greg Newsome when they appeared on the Varsity House podcast.
"It was just so much, that relationship, those relationships just from the whole entire thing was just off, honestly," Newsome said. "And yes it was distracting, but I knew like at the end of the day I still had to do my job."
Now, another Browns player in Myles Garrett has sounded off. He posted on his Instagram a message urging the 29-year-old wide receiver to come home.
"Come Home The Fellas Miss You," the message read.
Hence, it seems obvious that Beckham Jr. is well-loved in the Browns' locker room. However, any decision by Beckham may hinge on possibly something else. That includes joining a team who can compete for a Super Bowl.
Looking at the Browns right now, that may not look promising. But if no NFL team picks him up, a return to Cleveland could make sense for the 2014 NFL Offensive Rookie of the Year.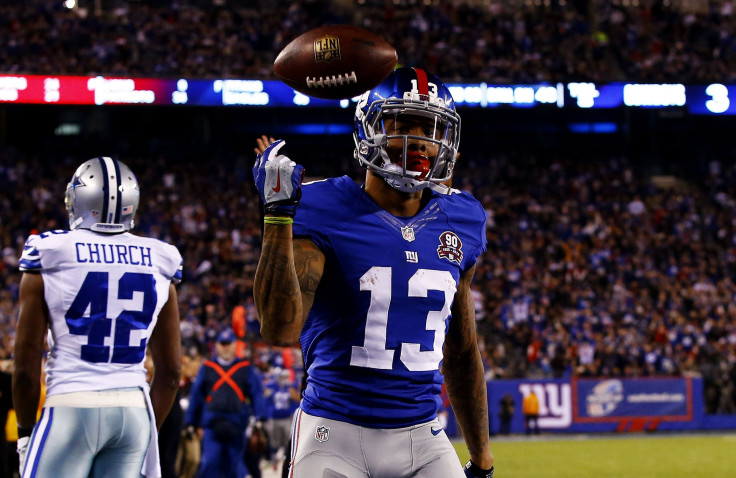 © 2023 Latin Times. All rights reserved. Do not reproduce without permission.