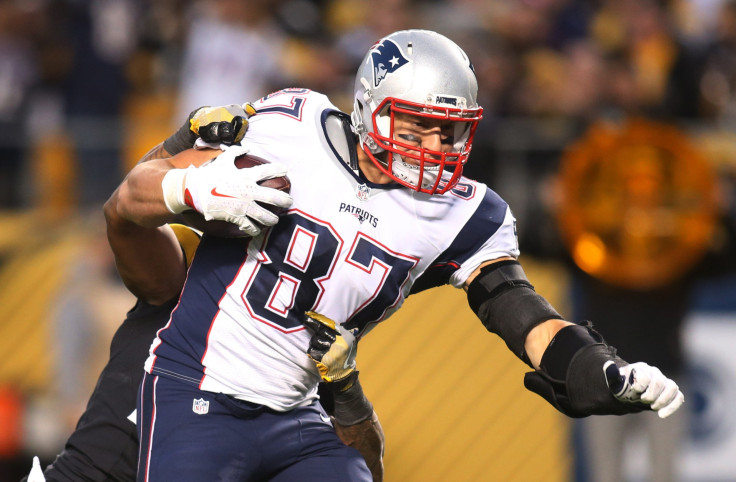 What a crazy week it was in the NFL.
The New England Patriots and Oakland Raiders each share the best record in the AFC at 9-2. Who would have thought the Raiders would be this good? Both the Patriots and Raiders scored victories in Week 12, but the Patriots actually moved from the No. 2 seed to the No. 1 seed ahead of the Raiders.
The Patriots are currently the No. 1 seed in the AFC because they have a superior conference record over the Raiders. The Patriots are 7-1 against the AFC whereas the Raiders are 6-1. The Patriots and Raiders do not face one another this season, so we won't get to use the all-important head-to-head tie-breaker to determine who gets the higher seed.
As we all know, the top two seeds in the AFC (and the NFC) get bye weeks come playoff time, so grabbing one of those top two spots is critical. The last two Super Bowl winners were No. 1 seeds coming from the AFC who received home-field advantage in the postseason as well as a bye week in the wild card round.
Both the Patriots and Raiders play in competitive divisions. Bill Belichick's squad has to deal with a Miami Dolphins squad who has now won six consecutive games and the Buffalo Bills have a winning record as well. The Raiders play in an extremely competitive division in the AFC West. The Kansas City Chiefs are 8-3, just one game back of the Raiders. It's important to note that the Chiefs already beat the Raiders once, so they could very well steal this division if they sweep the Raiders. We also can't count out the Denver Broncos, who are still 7-4.
© 2023 Latin Times. All rights reserved. Do not reproduce without permission.