A young mom and toddler were barely inches away from death when a proactive New Jersey cop sprang into timely action -- and "clawed" across an icy Passaic river, where they were reportedly stuck.
"The mother was screaming. She said she couldn't hold the child anymore," said Elmwood Park Police Chief Michael Foligno, as reported on "North Jersey". "I couldn't sit still and do nothing," he added. Foligno took a leap of faith and plunged into the frigid waters using a shovel and a plastic Kayak borrowed from a nearby gas station.
"I jumped in [the kayak] and basically clawed my way to the center and was able to get to them," Foligno recalled, as he hurriedly propelled himself about 75 yards on the iced-over river to reach them, as stated in the New York Post.
The heroic act was lauded by netizens from across the globe. Had it not been for Foligno's steely grit to wade through frozen water, the woman and her 2-year-old reportedly "were seconds away from going under" when Foligno reached them, as stated by Detective Capt. Mark D'Amore to the. "Daily Voice".
Things had begun to get untoward as the trio anxiously awaited the arrival of firefighters to the scene, as the toddler's mother was visibly distraught by the child's iffy breathing patterns. "While we were waiting I laid on top of them to get somebody heat and the child had started to blink," said Foligno. Emergency responders alleged that the child's core temperature had seen a big dip – to mid-80s at the time of tending to her.
"I can't imagine how they lasted that long," Foligno said. "For the 20 or 25 minutes I was out there in the boat with just water touching me, I was freezing."
The mom and daughter were soon rushed to St. Joseph's Regional Medical Centre in Paterson, and were reportedly recuperating well. Further probe into the matter is underway.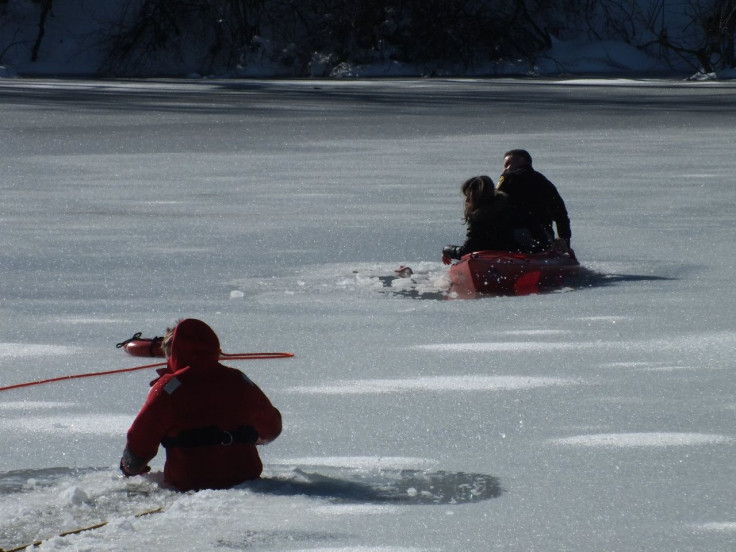 © 2023 Latin Times. All rights reserved. Do not reproduce without permission.