New York Governor Andrew Cuomo's former female aide Lindsay Boylan has come out in the open about being sexually harassed for years. Her shocking revelations came forth in the form of a series of caustic tweets, rebuking the Cuomo administration and calling it the worst job she ever had. The 36-year-old recently announced that she's running in 2021 primary to succeed Gale Brewer, the Manhattan borough president.
"I tried to quit three times before it stuck. I've worked hard my whole life. Hustled – fake it till you make it style," tweeted Boylan, who reportedly worked for the Cuomo administration from March 2015 to October 2018, as executive vice-president of Empire State Development and then as a special adviser to Cuomo for economic development.
"That environment is beyond toxic. I'm still unwrapping it years later in therapy!" she added.
On the other hand, as per the personnel memos written in 2018, obtained by the Associated Press, Boylan put down her papers after she was confronted about complaints against her on the grounds of "harassing, belittling, and had yelled and been generally unprofessional." It is believed that Boylan contacted Cuomo's top lawyer, Alphonso David that she wished to return to work shortly after resigning but was dissuaded from doing so.
Boylan competed against U.S. representative Jerrold Nadler in the 2020 Democratic primary, amassing 22% of the votes rueing how the incumbent wasn't progressive enough.
While Boylan's tweets suggested that she endured inappropriate remarks at work, the advisor didn't disclose much about her issues. Neither was she too welcoming of media inquiry and maintained that she had "no interest in talking to journalists" about her allegations hinting at how she's currently focussed on "validating the experience of countless women and making sure abuse stops."
Cuomo's press secretary Caitlin Girouard has outrightly refuted the allegations in a statement to Vox, stating "There is simply no truth to these claims."
Cuomo made headlines more than expected all through this year as he led the state amidst an ongoing pandemic. Speculations ran amok that he's being perceived as a possible pick to be President-elect Biden's attorney general.
In response to that news, Boylan suggested that it could be a terrible idea to entrust Cuomo with more power in another tweet.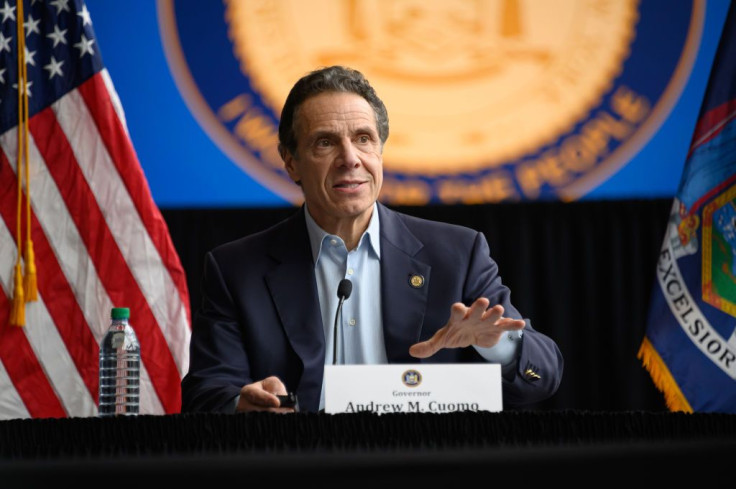 © 2023 Latin Times. All rights reserved. Do not reproduce without permission.