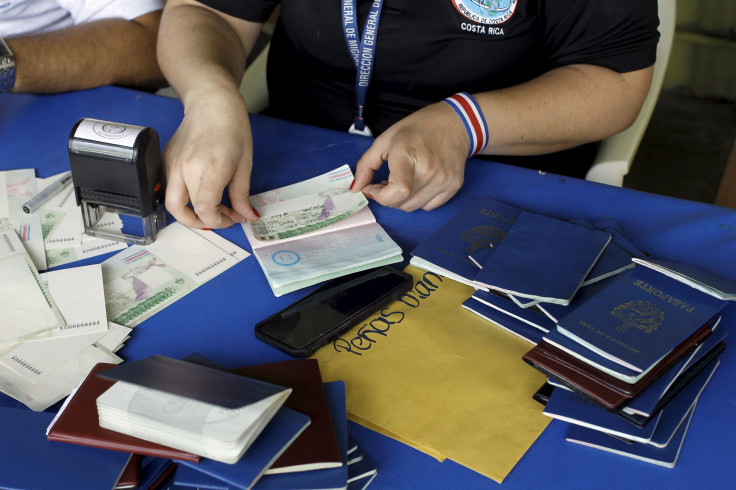 The Department of Homeland Security is tightening America's visa waiver program, the White House said in a statement on Monday. The announcement follows the November 14th terrorist attacks in Paris, as well as domestic political pressure to refuse Syrian refugees. Citizens of the 38 countries that participate in the program from Andorra to Taiwan might not notice major changes this week, as many of the announced security measures are on the back end like a review of intelligence sharing from those 38 countries and pilot program for better biometric data like fingerprints and DNA.
Some travelers might notice a change very soon. The DHS will work with visa waiver partners to flag more travelers who pass through so-called "terrorist safe haven" countries like Colombia, Venezuela, the Philippines, Pakistan and dozens of other countries. Travel to one of those countries, and your wait at immigration might be a little longer.
Other measures won't be felt immediately, but may drive up the costs for travelers in terms of money and time. For example, the DHS will conduct an audit of the existing visa waiver countries to determine if they are properly complying with the program's requirements. If they fail the audit, their citizens may have to wait in long lines for interviews and other screening.
On the financial front, the White House is also asking Congress to raise penalties on airlines from $5,000 to $50,000 in cases where they fail to properly report passport information for passengers on U.S.-bound flights. If approved, those fines could drive up airline costs and be passed on to consumers of all nationalities.
A U.S. passport will get you into a reported 172 countries without an immigration visa in advance, making Americans one of the top 10 most footloose peoples on the planet. Yet few foreigners can enter the U.S. without rigorous screening for a simple tourist or business visa.
Most of the changes at DHS announced on Monday do not target asylum seekers and refugees, who are already subjected to the of the tightest screening of all U.S.-bound immigrants, according to the White House.
White House Spokesman Jonathan Earnest called on lawmakers to pass legislation to institute the compliance fines, as well as funding an expansion of the Customs and Border Patrol's preclearance programs and requiring all visa waiver recipients to use passports with security chips.
The measures would "enhance our ability to thwart terrorist attempts to travel on lost or stolen passports," Earnest said, according to Reuters, adding that "Surely over the course of the next three weeks, they should be able to do something that actually would strengthen our national security," in reference to partisan opposition in Congress.
The following countries are currently eligible for the visa waiver program as of November 15, 2015. Some restrictions apply.
Andorra
France
Liechtenstein
San Marino
Australia
Germany
Lithuania
Singapore
Austria
Greece
Luxembourg
Slovakia
Belgium
Hungary
Monaco
Slovenia
Brunei
Iceland
Netherlands
South Korea
Czech Republic
Ireland
New Zealand
Spain
Denmark
Italy
Norway
Sweden
Estonia
Japan
Portugal
Switzerland
Finland
Latvia
Republic of Malta
Taiwan
Chile
© 2023 Latin Times. All rights reserved. Do not reproduce without permission.