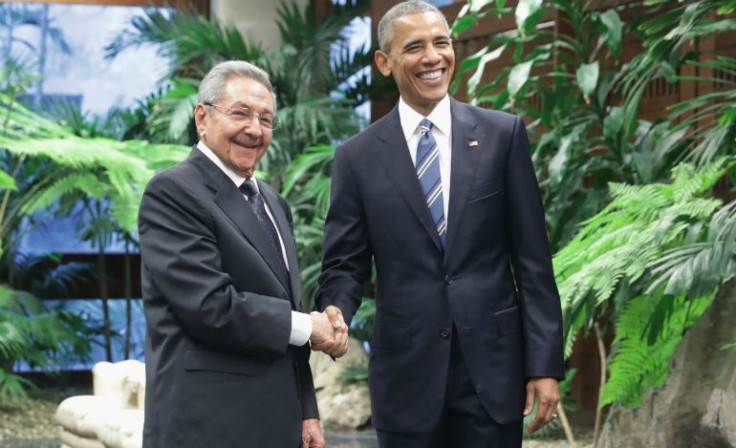 Cuban leader Raúl Castro shook Obama's hand at the Palace of the Revolution today in Havana during a memorable ceremony making history and sending a message to the entire world of how these two nations are ready to work on closer and diplomatic relations and bring change after many years of animosity. The presidents greeted each other warmly and they stood together as a military band played the national anthems of the U.S. and Cuba, demonstrating a dynamic of friendship and engagement between both.
The Obama administration is also seeking to press the island into effective economic reforms and improved human rights on this trip. "Change is going to happen here and I think that Raul Castro understands that," Obama said in an interview with ABC News Sunday night."Our intention has been to get the ball rolling, knowing that change wasn't going to happen overnight," he added "Although we still have significant differences around human rights and individual liberties inside of Cuba, we felt that coming now would maximize our ability to prompt more change." Check out the memorable welcoming ceremony below.
President Obama meets with Cuban President Raúl Castro in historic trip to Cuba: http://on.msnbc.com/1Sd616Y

Posted by MSNBC on Monday, 21 March 2016
© 2023 Latin Times. All rights reserved. Do not reproduce without permission.