The former secretary of the Department of Homeland Security during the Obama administration said on Wednesday that he believes publishing graphic photographs of the dead bodies of people who died in mass shootings may be enough to sway public opinion.
Jeh Johnson wrote the op-ed where he advocated for showing the graphic and grizzly images of those who were killed at a mass shooting, claiming that it would be more effective to push the gun control movement forward instead of keeping the dead away from the spotlight, according to Spectrum News New York.
"Certain images do more than speak a thousand words. Some actually reveal to us what no words can adequately convey. Images have the capacity to shock the conscience into action, galvanize a population, and alter the course of history," Johnson said.
Johnson, without putting the moral duty for parents of those who died in the Uvalde elementary school shooting, said that the use of graphic photographs were an effective way of pushing social movements forward, all the way from the Civil Rights Movement during the 1960s, the Hill reported.
"The horror has been kept under wraps," he wrote. "To truly judge the trade-offs of the status quo, the death and destruction must be honesty (sic) revealed. We need a game changer. We need an Emmett Till moment."
"Conversely, imagine if there had been no video of Floyd's killing, leaving us with the initial Minneapolis police report, which was headed simply, 'Man dies after medical incident during police interaction,'' he continued.
"I lack the moral standing to tell a parent to accept and approve, for the greater good, the public display of photos of his or her dead child. Only they can judge the additional weight that doing so would place on them, at a time when they are already struggling with unimaginable grief," Johnson wrote in the piece.
Many of the survivors of mass shootings in the past, as well as the parents of many children who were killed in such incidents, reacted negatively to Johnson's requests for more graphic images to be shared in the public as a way of shifting opinions.
"The audacity of those who are asking and demanding Sandy Hook crime scene photos to be released is unfathomable," Erica Lafferty, whose mother was one of those killed in the Sandy Hook school shooting, said. "I envy those who don't and can't understand the weight of this ask."
"Our ask in these moments should not be of those most wounded, they should be of those most powerful," Nelba Márquez-Greene, the mother of one of the victims of Sandy Hook, said. "And we're asking those most wounded to do more work because we feel desperate, we feel scared."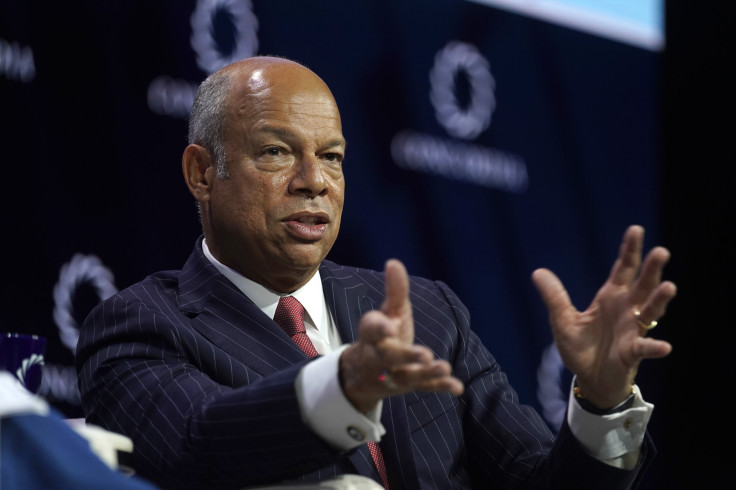 © 2023 Latin Times. All rights reserved. Do not reproduce without permission.