Local authorities over at Bristol got the surprise of their lives during a drug raid when they found a chicken living in the suspect's home. Avon and Somerset police ended up with something to joke about when they found a bird on the bathtub kept by the suspect as his pet.
The raid was part of the police war against drug dealing. The chicken was found perched in the bathtub with a sign titled "Home Sweet Home" that was loosely hanging above the sink. The officers at the scene were drawn to the area when they heard a clucking sound coming from the bathroom, BristolLive reported.
The owner would end up detained by police as part of its drug enforcement action. But clearly, the attention shifted to the chicken who stole the spotlight. Avon and Somerset police the bird's living conditions as unacceptable and "fell fowl of acceptable standards."
Based on the pictures released from the raid, the living condition the chicken had to deal with was deplorable. The bathroom was covered in feathers and chicken poo. Toiletries fell on the bathtub. Local beat sergeant PS Tooth felt a bathtub "didn't amount to free range living".
After the raid, the police made the right call in giving the chicken a place worth calling home. The bird is now at a chicken sanctuary for poorly treated chicken. The good news is that the bird is now presumably living in a much better place than the drug den.
"The chicken was seized and brought to the local police station," read a statement on the Avon and Somerset Police page on Facebook. "It has now been re-homed in a chicken sanctuary for poorly treated chickens."
The RSPCA states that keeping chickens in a house should be in warm, dry and well-ventilated areas. It should be frequently cleaned and disinfected to make to prevent the presence of parasites. Further, the floor covering should be of dry material to allow foraging and dustbathing. Enough space should be given for the fowl to exercise and stretch their wings.
Finally, chickens need to have access to an outdoor space and sheltered feed and water. The reason for this is so that they do not attract rodents.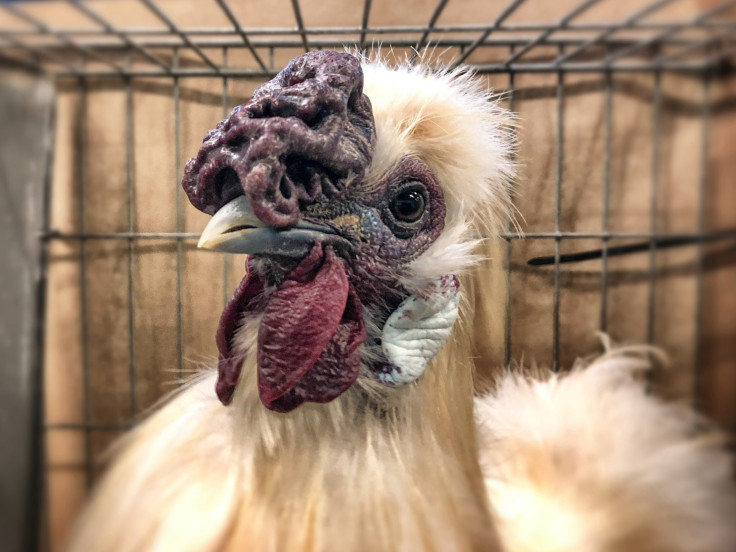 © 2023 Latin Times. All rights reserved. Do not reproduce without permission.