A recent study has revealed that vaccine lotteries and incentives such as Ohio's "Vax-a million" and California's $116-million lottery incentive have failed to raise vaccination rates among people.
Californian Governor Gavin Newsom offered $116 million in May earlier this year to entice people to get vaccinated against COVID-19. Out of the millions of citizens who participated in the initiative, 30 people reportedly won during "$50,000 Friday" draws and two million vaccinated people became eligible for $50 gift cards, GV Wire reported.
However, a recent study concluded that even though these prizes, incentives, and messages increased people's intention towards getting vaccinated, they did not increase the overall vaccination rates.
Professors from the University of Southern California (USC) and the University of California, Los Angeles (UCLA) and doctors with Contra Costa Health Services conducted the study. They offered survey participants nothing or between $10 and $50 in exchange for getting vaccinated within two weeks.
"Consistent with backlash concerns, financial incentives, and negative messages decreased vaccination rates for some subgroups. Financial incentives and other behavioral nudges do not meaningfully increase SARS-CoV-2 vaccination rates amongst the vaccine-hesitant," the researchers concluded.
In addition to California, the state of Ohio also jumped on vaccine incentives and launched their "Ohio Vax-a-Million" initiative, which gives away $1 million prizes to five adults, plus another five full-ride public college scholarships to teens between 12 to 17 years of age who get vaccinated against COVID-19.
Similar findings were published in the Journal of the American Medical Association on Oct. 15. The study examined state lottery drawings of up to $1 million for getting COVID-19 vaccine shots and found that they didn't work.
Another study that was published in the Jama Health Forum study looked at vaccination rates in 19 states that conducted vaccine lotteries and found no significant difference between states that had the vaccine lotteries and those that didn't.
Louisiana Governor John Bel Edwards said that about two million Louisiana residents are now fully vaccinated against COVID-19 and that even though there is progress in the vaccination rates, they are nowhere close to where they should be, WAFB reported.
Louisiana's "Shot for 100" campaign went live in mid-August and 17,7222 people participated in the program so far, according to data from the Louisiana Department of Health.
"You could see a rate of decrease in the vaccinations. we announced the lottery and then that leveled off and then actually upticked a little bit," said Edwards.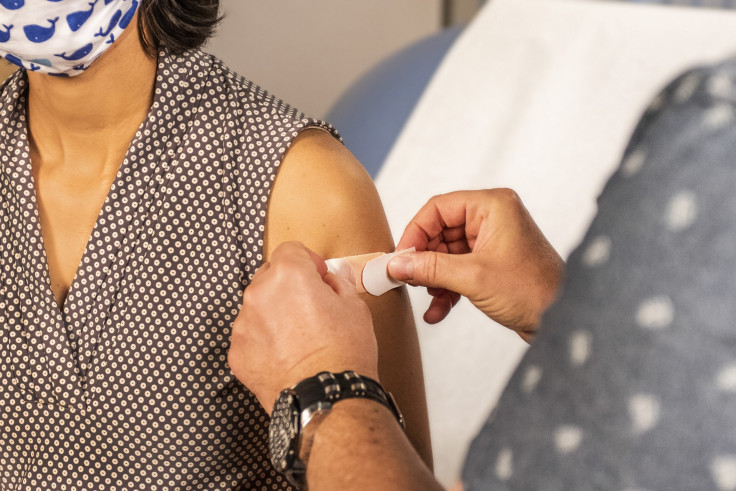 © 2023 Latin Times. All rights reserved. Do not reproduce without permission.