Anyone from around the globe is bound to experience some side effects after they get their COVID-19 jab. Some fall ill and normally need to get some rest.
However, there is an odd case over in India concerning a 70-year-old woman. Per reports, it appears the woman from Maharashtra's Washim ended up regaining her eyesight after taking the COVID-19 vaccine.
Mathurabai Bidve lost her eyesight 9 years ago due to a cataract that caused her iris to turn white. She currently lives with her relatives and took the first dose of the Covishield vaccine last June 26.
According to her, she regained 30 to 40 percent of her eyesight on one eye the following day. And while she claims this happened, such has yet to be backed or confirmed by doctors if the allegation is true.
In another incident, another odd development was bared. Arvind Sonar of Maharashtra's Nashik claims he ended up inheriting magnetic powers after getting the second dose of Oxford-Serum's Covishield vaccine.
According to the elderly man, metal objects now stick to his body after he got the second vaccine dose. He even recorded a video of it, something that can be seen below.
The cases of the two elderly people come not long after India has been trying to address the sale of fake coronavirus vaccines in India. In a report from CNN, thousands have fallen prey to the scam where some were injected with saline water and thought they were getting inoculated.
There were at least 12 fake vaccination drives held near Mumbai according to Vishal Thakur, a senior official of the Mumbai police department.
"They were using saline water and injecting it," Thakur said. "Every fake vaccination camp that they held, they were doing this."
Doctors and medical workers involved in the fake COVID-19 vaccine scam have reportedly been arrested. Roughly 2,500 people were given fake shots with the organizers charging victims substantial fees that allowed them to rack up $28,000 from it.
"We have arrested doctors," Thakur stated. "They were using a hospital which was producing the fake certificates, vials, syringes."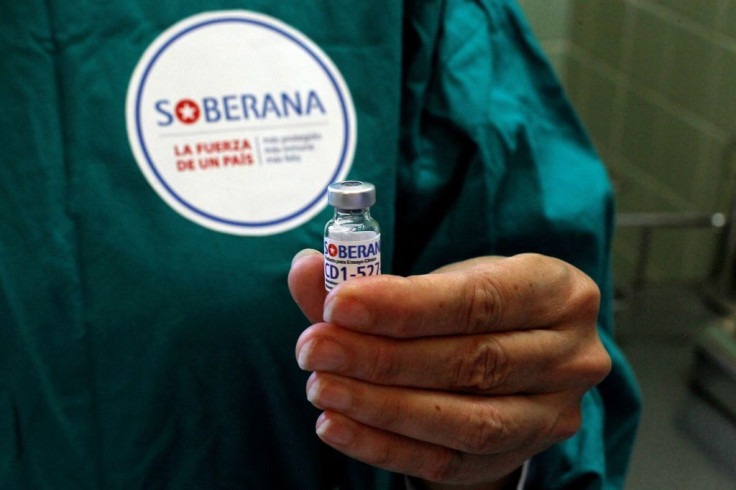 © 2023 Latin Times. All rights reserved. Do not reproduce without permission.