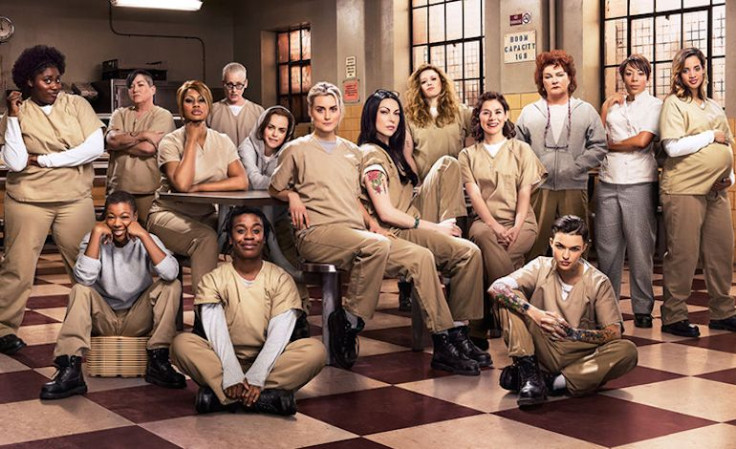 With the new year approaching fans are hoping to get more details regarding the fourth season of the Netflix Original Series "Orange is the New Black."
The latest bit of news features one of our favorite characters Sophia Burset portrayed by Laverne Cox. Based off the characters experience in season three fans are questioning rather Sophia will return or not.
In season three Sophia has an ongoing feud with Gloria (Selenis Leyva) which turns into Aleida (Elizabeth Rodriguez) and Gloria spreading transphobic hate and rumors around Litchfield, reports iDigital Times. In return Sophia threatens to sue the prison for the recent turn of events and is sent to SHU to quiet her.
Furthermore, the actresses working schedule is quite busy with a role in the LGBT drama "Freak Show," and a starring role in the made for TV film "The Rocky Horror Picture Show Event."
So, will Sophia return? More than likely fans should expect to see Laverne Cox in the fourth season of "OITNB." While nothing is set in stone we are hopeful based on an interview with TV Guide where both Cox and Leyva commented on the feud and agreed that it would continue into the next season.
We'll have to wait until the premiere date gets closer to know anything for sure, but until that time check out these other five juicy details regarding season four of "OITNB."
1. Population issue at Litchfield - At the end of season three we notice an influx of new inmates coming to Litchfield prison and with that comes overcrowding, which we learned is a central theme in the forthcoming season, according to several cast mates.
"[The overcrowding issues] are going to carry over to every nook and cranny in our prison, believe me when I tell you that," Kate Mulgrew told TVGuide. "What [creator Jenji Kohan]'s going to do that no other creator is capable of doing with such expertise is, she's going to make you feel overcrowded."
2. Red and Healey love affair - Kate Mulgrew gave some insight on the relationship between her character and Healy's (Michael Harney) in her celebrity blog for Entertainment Weekly stating that what started as manipulation quickly turned into something real.
"We feel that she and Healy have an "understanding,"" wrote Mulgrew. "They are far from enemies but neither are they bosom buddies, although she has animatedly and openly defended his virtues, to the chagrin of his petulant and self-consumed "mail order bride." Red has established her willingness to fight for what is decent and, in her mind, unimpeachable. But then our throats tighten as we watch her snuggling up to Healy over a tea tray and we blink in a kind-of disbelief as we begin to form the (by now) uncomfortably clear impression that she is flirting with Healy, and that she is using all of her albeit rusty wiles to seduce him."
3. Alex back at Litchfield - The secret is out that Alex (Laura Prepon) survived her attack at the end of season three and we now know the character will return to Litchfield more paranoid and ready for a fight.
"I don't think you're going to see a more timid side of Alex," Prepon told TVGuide.com. "If anything, she's justified in her paranoia. ... That empowers her, in my opinion."
4. New castmates - A new inmate has been revealed at Litchfield prison on "Orange is the New Black." Shannon Esper has booked herself a recurring role on the upcoming fourth season of the Netflix original series, reports Deadline. The actress will play Alana Dwight, a new inmate whose meek ways make her impossible to hate.
Furthermore, in a recent interview with us "Empire's" Jamila Velazquez revealed she would be joining "OITNB's" fourth season, but didn't go into detail about her character.
5. Regular castmates will be absent - Aside from Cox, other regular cast members may be scarce in the fourth season of the Netflix Original series. According to TV Guide, neither Natasha Lyonne nor the "OITNB" writers will confirm whether Nicky will return to Litchfield after getting sent to Maximum Security at the beginning of season three. Furthermore, Matt McGorry may be noticably absent in the fourth season as he has a regular recurring role as Asher Millstone in the ABC hit-series "How to Get Away with Murder." Plus his exit in season three left the characters, John Bennett's, fate unknown.
© 2023 Latin Times. All rights reserved. Do not reproduce without permission.