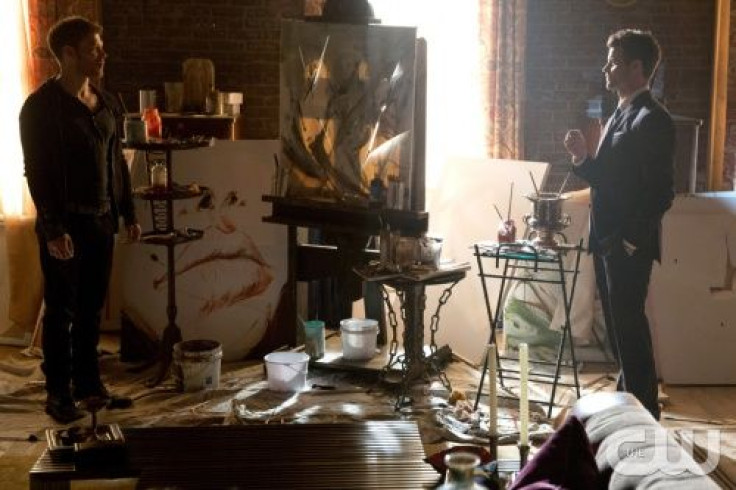 "The Originals" is coming back and following the shocking Season 1 finale, fans should prepare for a seriously "darker" second season. "The Vampire Diaries" spin-off series celebrated a hugely successful inaugural season, and to applaud that accomplishment, the Mikaelson family is hosting a family reunion in New Orleans. Alone and without the help of Marcel and Rebekah, Klaus and Elijah, will have to contend with a vindictive father, a vengeful mother, and a villainous brother. In addition to fending off these family members and the wake of violence that follows them, Klaus, Elijah and of course Hayley are still deeply grieving the loss of baby Hope. The city of New Orleans believes that Klaus and Hayley's hybrid newborn daughter was brutally murdered at the hands of the witches, however the infant was rescued and brought to safety far from the French Quarter with her sweet aunt Becky, who will return to the series.
And while the baby's life is no longer in immediate danger, Hope cannot come home because Klaus lost control of New Orleans, lost his alliances, and lost his power to the now ruling Guerrera werewolves. "They're all pretty distant when we find them at the beginning of the season," Joseph Morgan tells TVGuide.com, the actor portrays Klaus on "The Originals." "Klaus, Elijah and Hayley are living in this compound, they've been shut away for months, but they're like strangers living in the same house. Every time they see each other, it reminds them of what they lost." Actress Phoebe Tonkin, who portrays Hayley, confirmed Morgan's comment stating, that the characters are feeling the heavy weight of their despair when the second season begins. "It's a lot darker this season... the two of them are dark, lost people."
All of the supernaturally infused family drama will unfold during the Season 2 premiere episode titled, "Rebirth." The episode synopsis teases that the characters will begin "rebuilding homes and recruiting new family." Watch "The Originals" Season 2 premiere episode "Rebirth" tonight, October 6, on The CW at 8 p.m. If you can't watch live on TV, you can livestream the all new episode an hour after it premieres online for free at cwtv.com!
© 2023 Latin Times. All rights reserved. Do not reproduce without permission.