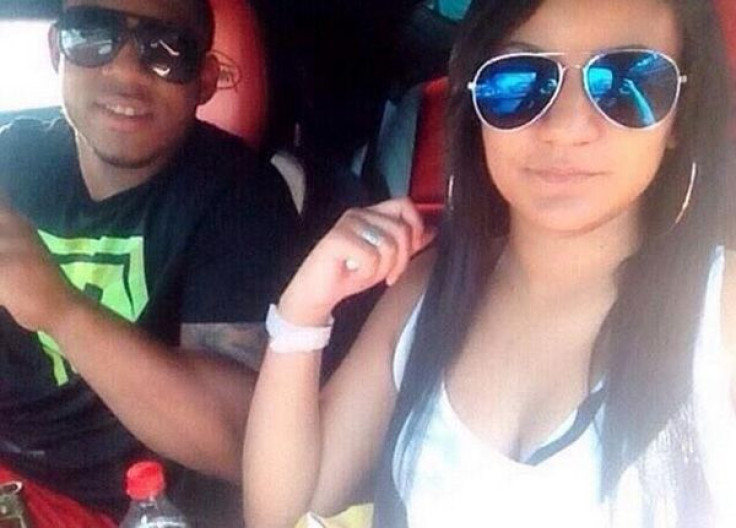 Most have heard the news from late Sunday evening, that St. Louis Cardinals outfielder, Oscar Taveras, was killed in an automobile crash in his native Dominican Republic. Taveras' girlfriend was also killed in the crash as news came out today that the crash was most likely a combination of driving at high speeds and wet road conditions.
Taveras was with his girlfriend, Edilia Arvelo, at the time of the crash and according to police in Puerto Plata, she was killed as well. She was 18 years old. Arvelo posted a video on her Instagram account of her and Taveras driving in his 2014 Chevy Camaro just minutes before the crash. In the video, you can see the happy couple enjoying their drive as they listen to music and dance.
The Puerto Plata police also announced that the Camaro more than likely slipped on the wet roads and that Tavaras lost control of the vehicle and that the car hit a tree which most likely killed the couple on impact.
"The road was wet because it was raining and determine the preliminary investigations that led to a very high speed when he lost control of the vehicle," said Colonel Diego Pesquiera, a spokesman for the Metropolitan Transportation Authority.
The speed limit on the road in which Taveras was traveling on was posted at 100 kilometers (about 62 mph) but an investigation is pending to try and determine exactly how fast he was going. Taveras was heading from the city of Jamao to his hometown of Sosua near the Atlantic Coast of the Dominican Republic at the time of the accident.
Taveras, 22, was ranked as the #3 MLB prospect going into next season, and debuted with the team this year, batting .239 in 80 games. Before he tied, Taveras hit a pinch-hit game tying two run home run against the San Francisco Giants in game 2 of the NLDS.
© 2023 Latin Times. All rights reserved. Do not reproduce without permission.