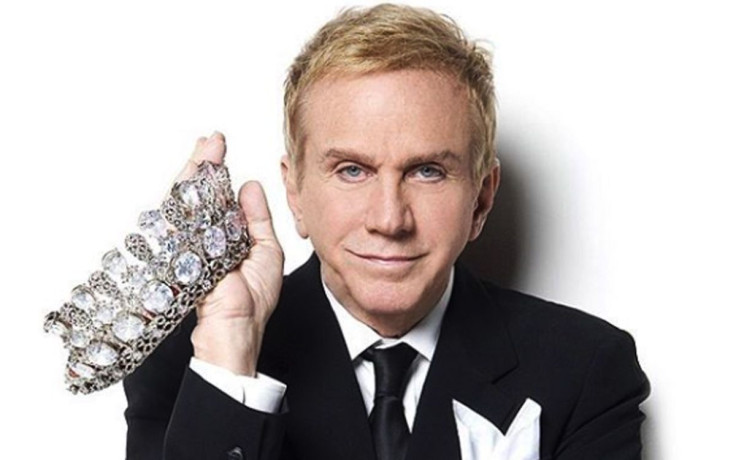 Osmel Sousa made a shocking revelation when he announced he was quitting Miss Venezuela and not working with the organization to find the next beauty queen. "I've accomplished many dreams, brought many triumphs and I gave a nation happiness," the self-proclaimed "beauty tsar" said in a post on Instagram. "Today I've decided to leave the presidency of the Miss Venezuela Organization through the big door, the same door that I came through almost 40 years ago by the hand of my great friend Gustavo Cisneros. I will continue to fight and work for a better country, by the hand of God and all of you. Thank you for all the happiness Miss Venezuela."
The Cuban-born beauty expert is best known to Univision audiences as one of the judges of "Nuestra Belleza Latina." He was one of the toughest personalities to impress in the competition and was seen as the antagonist. His toughness on the girls is credited to having successfully coached seven beauty queens from Venezuela that earned the Miss Universe title: Irene Sáez (1981), Bárbara Palacios (1986), Alicia Machado (1996), Dayana Mendoza (2008), Stefanía Fernández (2009) y Gabriela Isler (2013).
According to a report on Primera Hora, Sousa stepped down from the Miss Venezuela to take on a similar role in Brazil. "Osmel had been working with Miss Brazil and the Brazilians wanted him to go live over there," an anonymous source revealed. "He was fine in Venezuela, he's an idol there and it was hard for him to leave all those beloved people. However, now that the political situation in the country changed and they don't offer any security, on Tuesday he made the shocking revelation of his departure and today he left to Brazil."
Osmel Sousa was a judge on the last season of "Nuestra Belleza Latina" that saw beauty queens from previous seasons compete once again for the crown. "We are very excited about this new season," the controversial judge told Latin Times back in 2016. "I know that I will see some of the girls that I wanted as winners on the previous shows and some other girls that I didn't want to encounter ever again. It's a new challenge and a very difficult situation."
For that specific season Osmel suggested to the beauty queens to buy an specific item for this upcoming contest, "they need to have one thing at their house called "mirror," and good judgment because some of them think they're beautiful and they're not," adding that the Latinas need to be at their best, "I'm more demanding than ever and this season I will not tolerate any mistakes."
Back in 2015, Osmel was accused of using his position within the Miss Venezuela Organization to attract girls, "pimp" them up, and offer them to Venezuelan politicians and bourgeoisie. "'El Zar de las Misses' not only provides girls for Nelson, there are other consumers for his expensive girls, especially the 'bolichicos' and corrupted 'viejos verdes,' who got disgustingly rich with public resources," journalist Manuel Isidro Molina wrote.
© 2023 Latin Times. All rights reserved. Do not reproduce without permission.