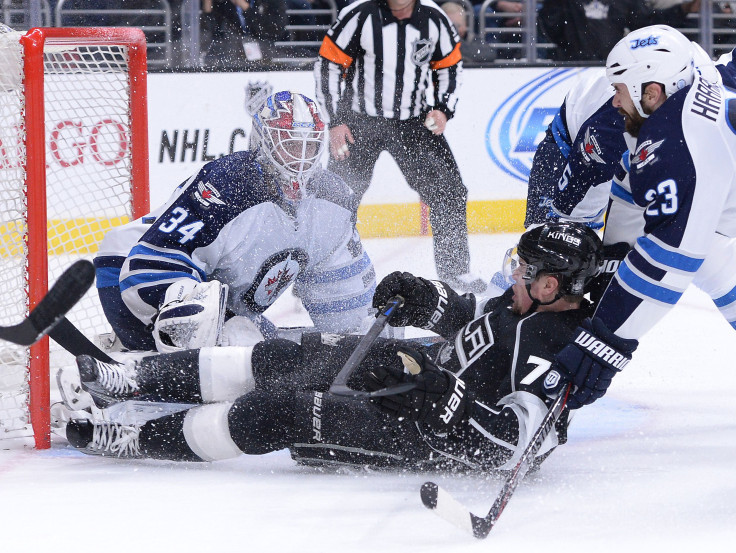 LOS ANGELES – It's no secret the defending Stanley Cup champions have been struggling recently, and things didn't get any easier for them on an off day on Sunday. The team announced that rookie forward Tanner Pearson, who recently was announced as an NHL All-Star game participant, will be out indefinitely with a broken leg.
Pearson suffered the injury in the second period of last night's 5-4 shootout loss to the Winnipeg Jets. Pearson was attacking the net when he wiped out and crashed feet-first into the boards. It is a tremendous loss for the Kings as Pearson is second on the team with 12 goals in 42 games.
Pearson was named to the NHL All-Star game on January 25th in Columbus, Ohio. He is just one of six rookies who was named to the skills competition. In addition to Pearson, the league announced that center Anze Kopitar, defenseman Drew Doughty and coach Darryl Sutter were all selected to participate in the 60th National Hockey League All-Star Game.
The Kings have struggled with injuries this season as earlier in the year they lost star defenseman Alec Martinez. Currently, the Kings are without Robyn Regehr who suffered a hand injury a couple weeks ago and Tyler Toffoli who is also out indefinitely after the team announced he has mono.
© 2023 Latin Times. All rights reserved. Do not reproduce without permission.