Manny Pacquiao is busy preparing for his fight against Errol Spence Jr. on Aug. 21 but most are more concerned about what happens next.
This early, however, the 42-year-old is making it clear that he will face only legit and good boxers. Hence, this means that YouTubers like Jake Paul are out of the mix.
"No, I will not. I will not. I want to fight the best to add on to my legacy," Pacquiao said in a report from TMZ.
Paul is slated to face UFC fighter Tyron Woodley later this month. However, the 24-year-old has dreams of potentially facing top boxers in the world today such as Canelo Alvarez.
The eight-time division champion however clarified that it was not personal or a dig at Paul's skills. It is just that he feels that the YouTuber lacks the boxing experience and skills, feeling Jake would be at a severe disadvantage.
"I'm not underestimating Paul, but he's, he doesn't have a lot of experience of boxing. So, in that point, he's already, disadvantage for him to fight in boxing," Pacquiao stated.
But when asked if he would be open to a rematch with Floyd Mayweather Jr., the boxer-senator did not think twice. He is open to facing Mayweather again and even mentioned that the 44-year-old was invited to the Aug. 21 clash against Spence at the T-Mobile Arena in Nevada.
Regarding Woodley, Brave CF middleweight champion Mohammad Fakhreddine feels that the ex-UFC champion has a chance but it won't come easy. The 37-year-old gave his take when he appeared on the Sports Bytes PH podcast last July 20 hosted by this writer and Filipino pro boxer Rica Aquino.
"Tyron is not a boxer. He is heavy-handed, yes. But he is not a boxer, he is a wrestler. It's going to be completely different. I think Tyron can knock him out, but it's just not going to be the same," Fakhreddine stated.
The Lebanese fighter also did not mince words when asked about the Paul brothers and their boxing journey.
"Jake Paul is a nobody. He is a YouTuber who is trying to fight anybody, and he is trying to make a name for himself. But when it comes to reality, Jake and Logan are not fighters. They are only doing it for the money and for the fame. They will never be real fighters," Fakhreddine quipped.
When asked if would be open to facing one of the Paul brothers, Fakhreddine said he would face both in one night and vowed to knock them out.
"I'll knock off both of them on the same night. I will fight Jake and Logan on the same night and knock them both out," the Brave CF fighter said.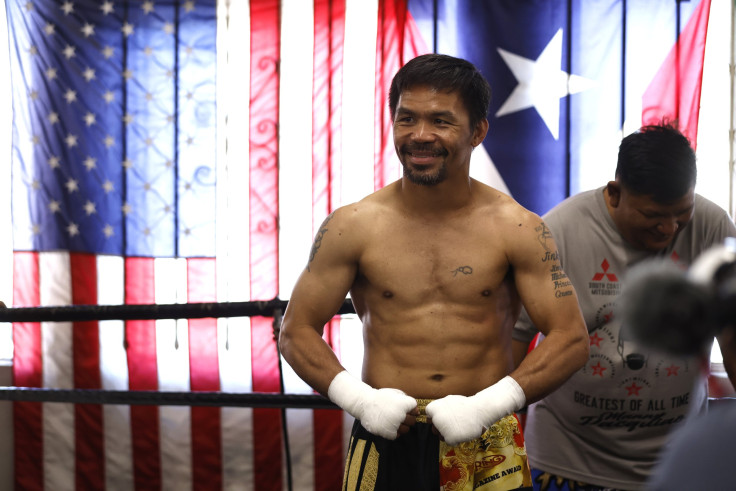 © 2023 Latin Times. All rights reserved. Do not reproduce without permission.