YouTuber Jake Paul is enjoying the time of his life in the boxing ring although some feel he should face someone who is actually into boxing. He has had victories over AnEsonGib, former NBA player Nate Robinson and former mixed martial arts fighter Ben Askren
In August, the 24-year-old will take the ring once more and face another mixed martial artist in Tyron Woodley. Given that he has boosted his boxing skills and knowledge compared to past adversaries, his fight with the former UFC welterweight champion remains to be seen.
Win or lose, the fact remains that Paul is making a name for himself, as well as a ton of money, facing non-boxers. Would facing a legitimate boxer alter people's opinions? Probably.
In an interview with TMZ, Jake Paul claimed that wants to take on more serious opponents at some point. One name mentioned is Canelo Alvarez, someone who has been running roughshod against fellow boxers. His only loss was against Floyd Mayweather Jr. in 2013.
Raising it a notch, Paul even thinks he could compete for the WBC or WBO title belts. But most know that it would take a lot to reach that stage. If he does stay the course, that is a dream that he can achieve especially considering he is only 24.
"Really the sky is the limit and it's just about how serious I'm going to take it, and I do take it seriously, more seriously than 99.9% of these 'professional boxers' that are out there," Paul stated.
His current run in the ring is impressive. But until he faces a legitimate boxer with a proven track record, people will never take him seriously. For now, taking on athletes from different sports with little to no boxing experience will not take that away.
Woodley is a respected name. But considering he is in his later 30s, most know that this is nothing but a popularity contest. Until Paul faces someone younger and has boxing knowledge, his advocacy will be seen as nothing more than a directive to make big money.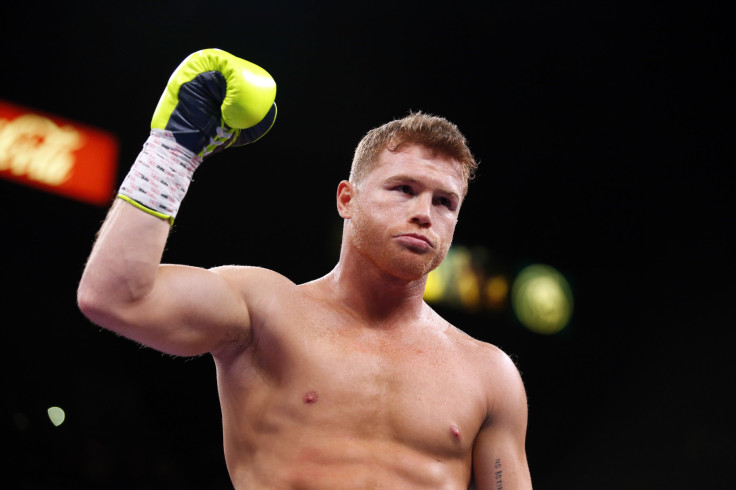 © 2023 Latin Times. All rights reserved. Do not reproduce without permission.