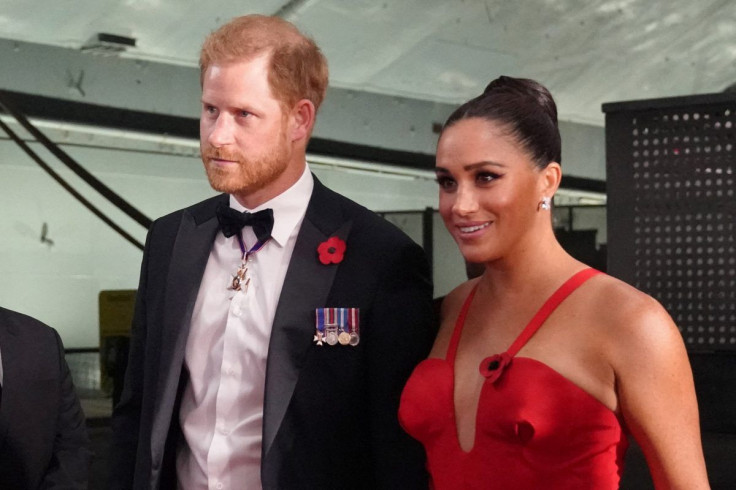 Buckingham Palace staff are reportedly worried about potential causes of conflict and controversies when Prince Harry and Meghan Meghan Markle return to the United Kingdom for Queen Elizabeth's Platinum Jubilee.
Commentator Camilla Tominey described the possible royal drama as another "Sussex bomb" compared to the likes of previous bombshell interview with Oprah Winfrey or Harry's forthcoming biography, reported to be a tell-all book about the British Royal Family.
Tominey, writing for the Telegraph, said that royal staff could not be accountable for anything unexpected that the
Sussexes would do. "Yet while the palace remains in control of the 'official' engagements the couple plan to attend - they are on the guest list for Friday's Service of Thanksgiving at St Paul's Cathedral, although presumably not in the royal procession - the powers that be appear to have little knowledge of any of their 'unofficial' plans." The possibility of Harry and Meghan's Netflix deal impacting the celebrations has also reportedly been a subject of considerable fear for the royal staff.
Among the obvious solutions, the royal staff are looking at any flashpoints of tension that can be avoided. Meanwhile, it was the decision of the Sussexes not to appear on the Buckingham Palace balcony for the Trooping the Colour. According to royal expert Russell Myers, the Duke and Duchess of Sussex have reportedly "promised to be on their best behavior" when they return to the UK for the Queen's Jubilee celebration.
However, biographer Angela Levin still expressed worries about their return, warning that they "can't be trusted," and said the royal staff responded accordingly. Speaking on GB News, Levin claimed, "The Queen has handed out a sort of a peaceful olive branch to them [Harry and Meghan]."
"[This is] because she wants everyone to be one of a family." Levin continued, "But I don't think Harry and Meghan can be trusted anymore," adding, "we don't know if the Netflix people are there, but I do know that they got extra security."
The couple officially confirmed their appearance at the Jubilee celebration, sharing that they would travel to Britain from California with three-year-old Archie and Lilibet, who will turn one on June 4.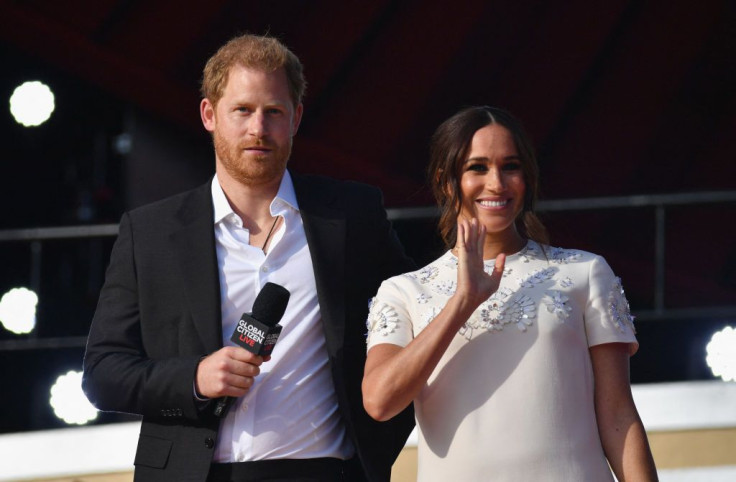 © 2023 Latin Times. All rights reserved. Do not reproduce without permission.