As Prince Harry and Meghan, the Duchess of Sussex prepare for their trip to the United Kingdom to celebrate the Queen's Platinum Jubilee, royal sources have reported on Friday that the couple is prohibited from filming during the festivities.
In spite of Harry and Meghan's reported upcoming docu-series about their daily lives that's currently being filmed for Netflix, royal sources knowledgeable about the matter say that neither of them will attempt to bring any documentary crews to film the Platinum Jubilee, according to Page Six.
"I highly doubt they would even think about that. It would be such a bad look," a royal source said. "Even if they could sneak a camera in, they wouldn't be able to use any of the footage. I guess they could do home video on their phones, but I honestly don't think they would."
The reasoning behind the prohibition of filming comes from the "Sandringham agreement," where the couple agreed in 2020 to not film inside any royal property or residence in exchange for allowing them to leave their position as senior royals, Marie Claire reported.
A source close to the couple said that they themselves would not want to film during the Platinum Jubilee in spite of the upcoming docu-series being filmed: "Believe me, they'd be fine having NO public moments during the Jubilee."
Meanwhile, as the couple is staying close to Windsor where the Queen currently resides, many believe that Harry and Meghan will introduce their daughter Lilibet to the Queen for the first time during the Platinum Jubilee festivities.
"They won't be introducing Lili to the queen in public, that's for sure," a source commented.
The couple's upcoming docu-series for Netflix, meanwhile, may include Harry and Meghan's children in the show as a way of building tension and interest for the upcoming series, another Marie Claire article reported.
"For any good fly-on-the-wall documentary, you need some tension, you need drama, otherwise, it's just boring, isn't it?" Richard Eden, royal expert for the Daily Mail, said. "You know, Netflix, they do want bang for their buck."
"Look, they've always been keen to keep the children out of the public eye, but then when they gave that interview to Oprah Winfrey, what did we see? We saw Archie, you know, along the beach, and we saw the first glimpses of family. So, I'm sure Netflix, if they're paying that money, would expect to see the children as well," Eden continued.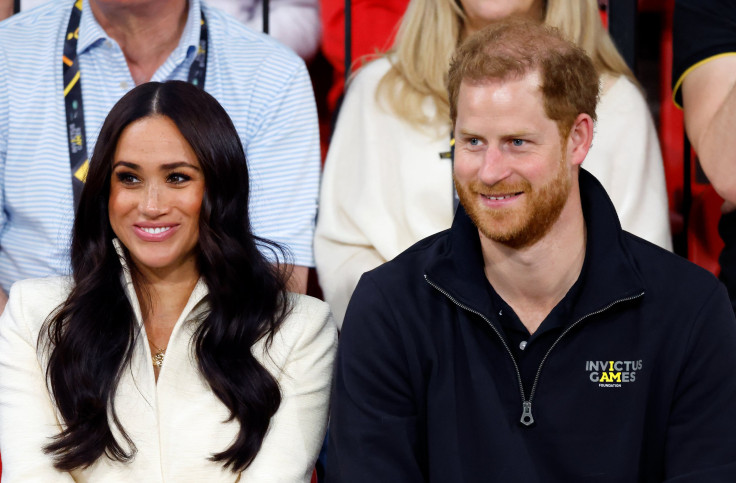 © 2023 Latin Times. All rights reserved. Do not reproduce without permission.