As journalists continue to scour the Pandora Papers for information on how the wealthy elite of the world spend and hide their money, multiple wealthy individuals have been linked directly to Russian President Vladimir Putin.
Svetlana Krivonogikh, a 46-year-old woman who is an alleged mistress of Putin, as well as the mother of his alleged illegitimate daughter, has over $100 million in what journalists are calling "shadow wealth" that includes prime apartment ownership in Monaco as well as a yacht, the New York Post reported.
Among her assets is a $4 million apartment in Monaco that was bought for her by Brockville Development Limited, a shell company that is believed to be linked to Putin, as well as a stake in a Russian bank and a ski resort that has also been linked to the Russian strongman, according to the Daily Beast.
Krivonogikh is among the many Putin cronies that have gotten wealthy through their friendship and connection with the Russian autocrat. Many of them have favored Monaco due to their friendly tax laws that they can easily utilize for their benefit.
"It has become Moscow-on-Sea. The mentality is to show off," Dominique Anastasis said. "Nobody asks where your money comes from. There's no culture of checking. You don't make a tax declaration."
Other wealthy individuals who are linked to Putin by the Pandora papers include Gennady Timchenko, an oil exporter with a reported net worth of $22 billion, and Peter Kolbin, who is the director of International Petroleum Products.
Many wealthy politicians have been exposed by the Pandora papers leak, including King Abdullah II of Jordan, who owns properties through an offshore company worth $100 million, and the Aliyev family of Azerbaijan's nearly £400 million ($541 million) in assets.
The Pandora Papers are a leak of confidential financial information from 14 offshore financial providers that cater directly to wealthy individuals and corporations who wish to hide their money or lessen their tax load, according to the International Consortium of Investigative Journalists.
The majority of the files leaked are from world leaders and heads of state from around the world.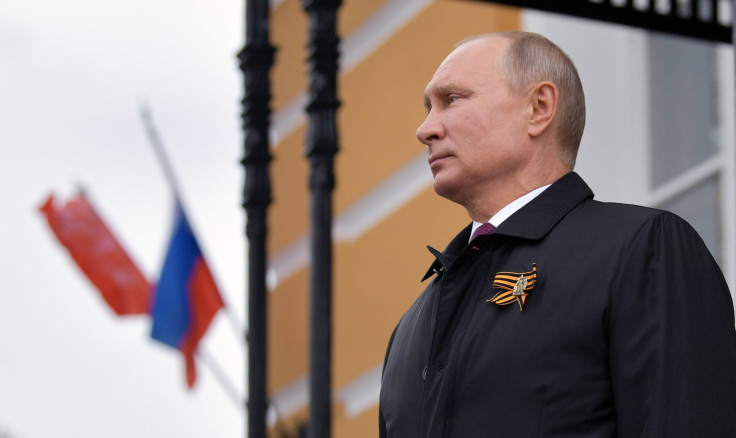 © 2023 Latin Times. All rights reserved. Do not reproduce without permission.