A black woman who was arrested in 2019 in Macomb County, Illinois for allegedly driving under the influence aired some disturbing recounts of how she was treated in jail. The 31-year-old mother of three revealed how she was held down forcibly stripped naked in front of male officers and there were videos to support her claim.
The woman was identified as Ariel Harrison who was arrested on Oct. 26, 2019. She had just dropped off her kids at that time and offered a ride to a stranger caught in the rain. She noticed that police were behind her with their lights on and initially thought there were trying to move ahead of her.
To her surprise. The officers were pulling her over and she could not respond properly because her car window was stuck. She unlocked her door instead and things just went astray. Officers took it differently and shouted orders at her.
"When they pulled me over, they didn't really explain to me, they just pulled me out of my car," Harrison stated to VICE.
During the arrest and claiming that police were told she was drunk, Harrison was never tested and instead tased multiple times before being brought to jail.
It has been more than a year since that incident and Harrison is facing five to seven years in prison on different charges. That includes aggravated battery, driving under the influence, resisting a peace officer, and improper lane usage.
When she was arrested, the 31-year-old alleged she was held down and forcibly stripped naked in front of male officers. Officers countered by saying she was uncooperative and that they only removed her clothes because she didn't want to comply with their orders to undress. The black woman claims she feared that she would be sexually assaulted because of the presence of male officers.
Democratic Women of McDonough County came in to aid Harrison and two videos of what happened in the McDonough County Jail were obtained on the night of her arrest.
One video showed how Harrison two males and one female restraining her and eventually tase her as they removed her sweater and handcuffs.
The other video taken hours later shows two officers, a male and female. The female officer aims the taser at her demanding she takes off her clothes.
"I had told her that it's not right. That he wasn't supposed to be there while I changed," Harrison said. "She told me, 'Well, he's here with me.' Basically, she didn't really care. I felt like she violated my rights."
Harrison is set to appear for sentencing at the McDonough County Court on August 10.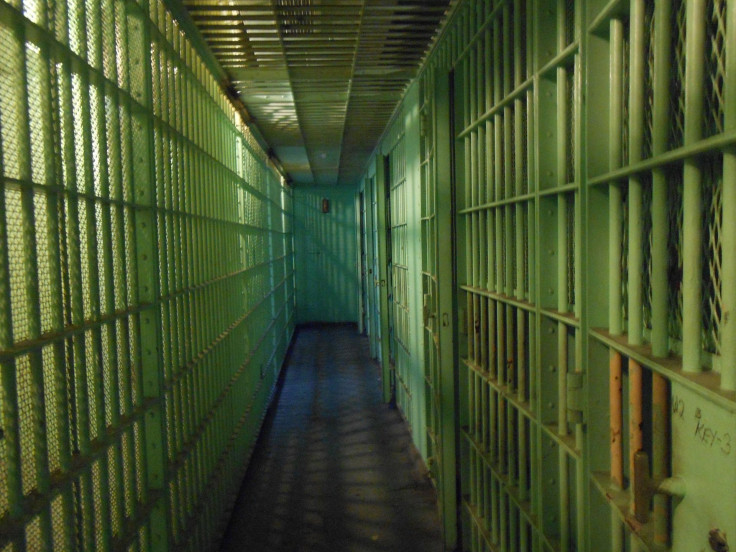 © 2023 Latin Times. All rights reserved. Do not reproduce without permission.