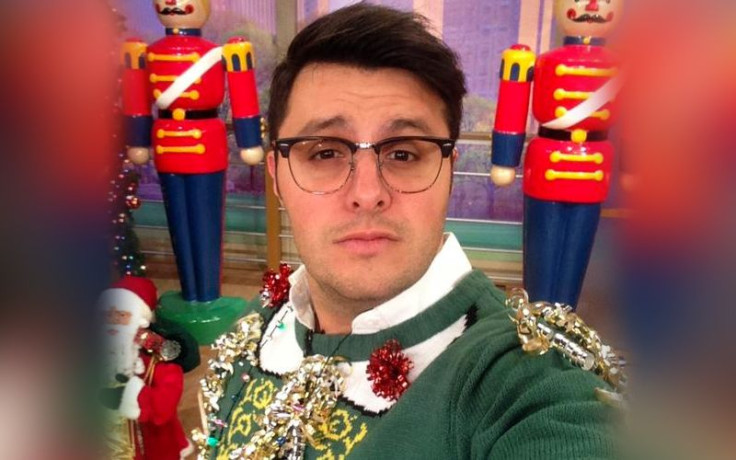 The "happiest home on television" has one less member and that's because Paul Stanley has left "Despierta América." It seems that the 29-year-old tv personality could not handle being away from home and his family any longer. Stanley lives in México and had to leave everything behind and move to Miami when he was offered the gig on the morning show. It was the last day of 2014 when Paul made reference to his exit on Twitter. "Thank you 'Despierta América,' today a cycle ends for me and I will not be here any long," he wrote. "Thank you for the support and affection. I love you all." Stan;ey went on to include messages and cite his fellow hosts like Karla Martinez, Alan Tacher, Johnny Lozada, Ana Patricia Gámez, Ximena Cordoba and William Valdes.
Paul Stanley is not short on work though and is not breaking off his ties with Univision completely. He has special appearances on "Sábado Gigante" and will continue to be part of that show. Forming part of that program doesn't entail him to live indefinitely in Miami and allows him to fly back and forth to México. In his home country he is also part of the panel of "Amordidas," a talk show that focuses on love and sex. Paul Stanley's replacement has not been confirmed and it is not known if someone will replace him. We are sure there is much more talent that would enjoy taking part on the Univision program. Stanley's presence was not always liked by viewers with contradicting opinions from fans citing his over-eagerness to be taken into account and sometimes dull appearances like he didn't have enough sleep.
Paul's exit from the show comes less than a year after Raúl González finished his run on the Spanish program. At the time he cited he wanted to venture into new territories, but insiders claim it was because the presenter didn't reach an agreement with the network. "Effectively my friends, today is my last day at Univision, the house that has been my home for the last 12 years," Raúl González told viewers during his last day. "I am leaving because I want to take a break, I am leaving with the illusion of doing new things. You know that human beings complete cycles and the same way I arrived 13 years ago to 'Despierta América' and I fulfilled the dream of working here, as a human being I want to find new horizons."
© 2023 Latin Times. All rights reserved. Do not reproduce without permission.