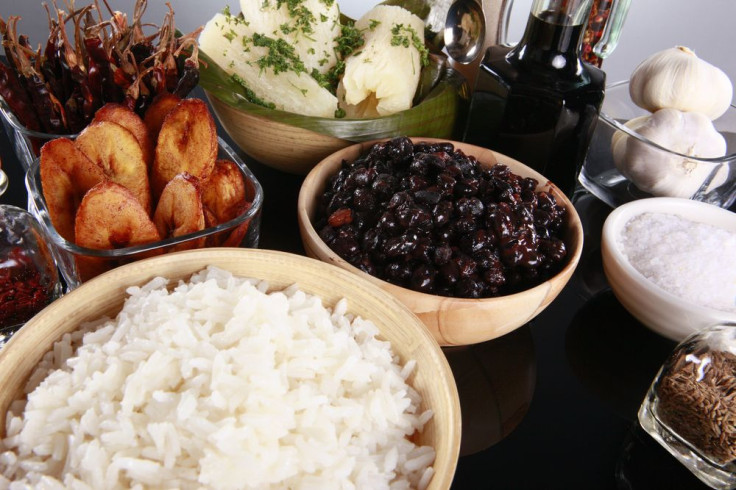 As Hispanics, we have a lot of things to be proud of, but we win the award when it comes to food. Hispanic food around the globe has been labeled as exotic, colorful, and, most importantly, full of flavors. Our friends at Diamond PR hooked us up with some of the best dishes you can find when traveling to Panama, Costa Rica, Peru, San Juan, and Ecuador but this time, and in honor of Hispanic Heritage Month, they provided us with the recipes so you can bring those flavors to your own home.
Check out the full recipes below. Enjoy!
1) Fried coconut fish & 'fair salad' at The Westin Playa Bonita (Panama)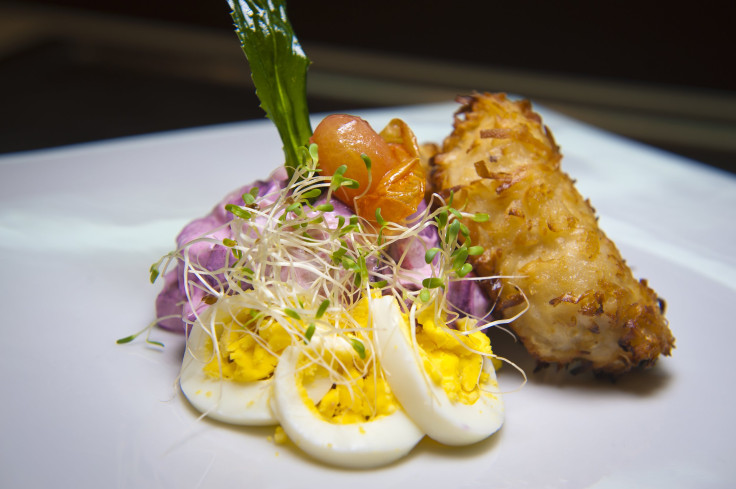 Coconut Fish Ingredients:
2 white fish fillets
4 eggs
200 gr Wheat flour
200 gr shredded coconut
½ lt. Vegetable Oil
Dash of Salt and Pepper
Instructions:
Slice fish fillets into single-serving portions and season with salt and pepper. Beat eggs in a bowl and coat the fillets with flour before dipping into the egg wash. Cover fillets with shredded coconut and fry in a pan with hot vegetable oil on high heat until golden brown. Remove the pieces and put on absorbent paper to remove additional oil.
Fair Salad Ingredients:
300 gr Peeled potatoes and cut in cubes
200 gr Beetroot (boiled) and cut into cubes
3 Boiled eggs cut into squares
½ Chopped small Onion
1 Chopped celery stick
½ Cup Mayonnaise
1 Tbsp. Mustard Tablespoon
Salt and Pepper
Instructions:
Bring a pot of water to a boil and add potatoes with a pinch of salt. Cook potatoes on high heat for 15 – 20 minutes or until they begin to soften (should still be slightly firm). Place cooked potatoes in a bowl with beets, boiled eggs, celery mustard, mayonnaise. Mix ingredients and add salt and pepper to taste. Garnish with hard-boiled egg slices.
2) Casado at Tabacón Grand Spa Thermal Resort (Costa Rica)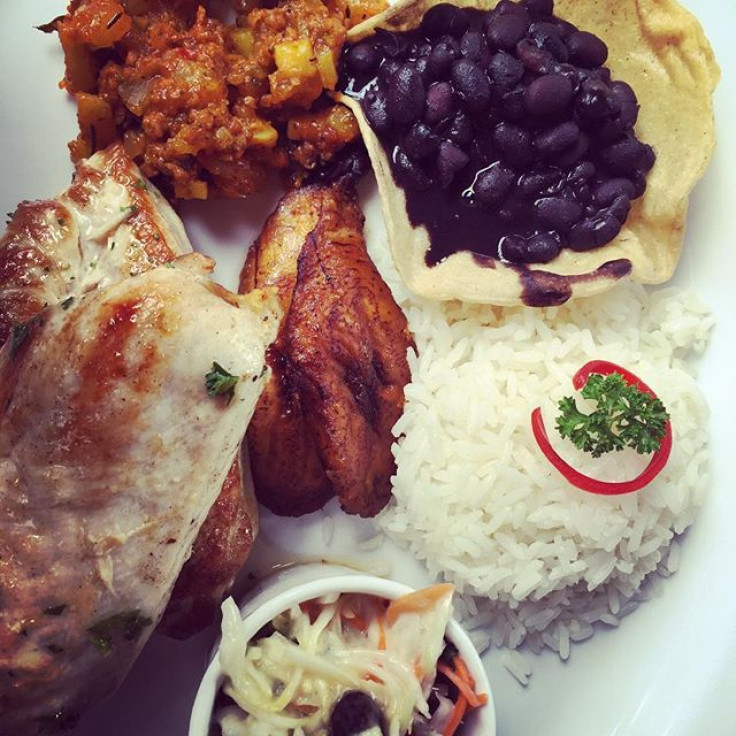 Ingredients:
1 chicken breast
125g rice
75g black beans
75g potatoes
75g salad
20g sweet plantain
50g onion
15g butter
50 ml of olive oil
salt and pepper to taste
10g tortillas / 1 egg (optional)
Instructions:
Cook the rice and beans. Cut sweet plantains into slices and fry them in olive oil. Julienne the onion and saute until caramelized. Cut potatoes into small squares, saute and season to taste. Season chicken breast and cook to taste. Serve with salad and fried egg and tortilla (optional).
3) "Causa de Trucha" at JW Marriott El Convento Cusco (Peru)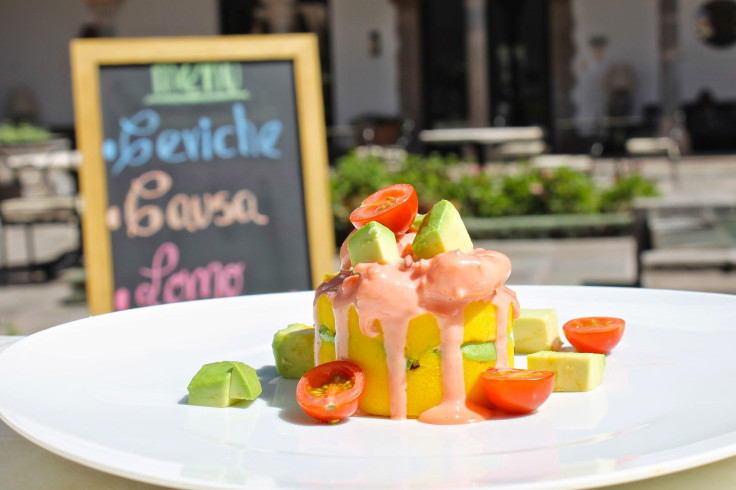 Ingredients:
½ pound yellow potatoes, peeled
3 tablespoons ají Amarillo sauce*
¾ oz lime juice
¼ pound fresh trout
½ tablespoon chopped cilantro
½ tablespoon mayonnaise
¼ cup chopped tomato
¼ cup chopped avocado
2 pieces romaine lettuce
1 tablespoon chalaquita salad**
Instructions:
In a large pot of water, boil the potato until fork tender. Drain and mash with one tablespoon of ají Amarillo sauce, some of the lime juice, and a pinch of salt and pepper until smooth. Set aside.
Cut the trout into small cubes—seasoning with salt, pepper, lime, cilantro, and a tablespoon of ají Amarillo sauce. Place over a corn husk leaf and cook on the grill for approximately 5 minutes.
Place a cooking ring on a plate, then pack in the following layers: potato, a thin layer of mayonnaise, a lettuce leaf, diced tomato, mayonnaise, and not, her layer of potato. Carefully remove the ring, then top with the trout, chalaquita salad, and remaining diced avocado.
*Sold in many supermarkets, in the international foods section, and is traditionally called ají Amarillo sauce.
**To make the salsa chalaquita, mix the following in a bowl and taste for seasoning: ¼ cup chopped corn kernels, ¼ cup finely chopped onion, ¼ cup finely chopped tomato, one tablespoon spicy red peppers, two tablespoons lime juice, chopped cilantro, and salt. Mix all ingredients in a bowl and taste for seasoning.
4) Mofongo at San Juan Marriott Resort & Stellaris Casino (Puerto Rico)
Ingredients:
6 unripe plantains
3 cloves minced garlic
2 t. olive oil
1 cup bacon bits
1 cup of vegetable oil
1 t. pepper
1 pinch of salt
Instructions:
First, peel and cut plantains in pieces. Then, deep-fry the plantains in high heat in a stovetop pot in vegetable oil until golden brown and tender. Remove the plantains from the oil and place them on a tray. Flatten the plantains using the bottom of a flat-bottomed glass bottle or a tostonera. Fry the plantains again on each side until slightly crispy. While the plantains are still hot, use a wooden mortar and pestle to mash them with the garlic and bacon. Add salt and pepper to taste.
5) "Green Plantain Dumpling With Cheese" at Ecoventura (Ecuador)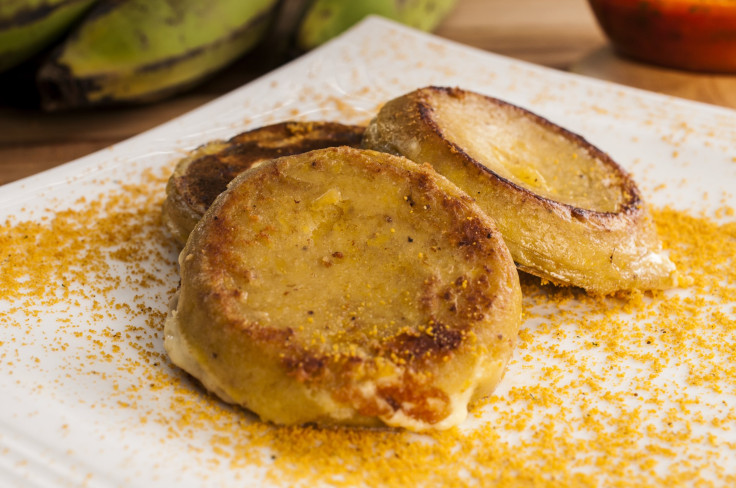 Ingredients:
2 Green plantains, peeled and cut in medium sized chunks
4-5 tbs butter
5 tbs oil
1 cup grated cheese
Salt to taste Directions
Instructions:
1. In a saucepan with water cook the plantain chunks for about 40 minutes or until they are very soft,
2. Transfer the plantain pieces to a bowl. Mash the plantains using a wood masher – or just a regular potato masher – until you obtain chunky dough like consistency. Add the butter and salt.
3. Form balls and make a hole in the middle of each ball and fill it with the cheese, gently press the filling into the hole, cover the filling and make the form .
4. Heat the oil over high heat, add the stuffed plantain dumplings and fry them until they are golden and crispy on each side.
5. Transfer to plate lined with paper towels to drain the grease and serve immediately.
© 2023 Latin Times. All rights reserved. Do not reproduce without permission.