Despite a Saturday vote that roundly rejected the measure, the Peruvian Congress on Monday voted to reconsider President Dina Boluarte's request for elections to be moved to April 2024, pushing closer on fulfilling one of the demands of the anti-government protests.
The Peruvian government approved the new reconsideration for earlier elections on Monday, which found itself getting a narrow 66 votes in favor of the motion, enough to keep the measure in discussion but not enough to pass it outright, the Associated Press reported.
A previous vote happened in a plenary session on Saturday morning that found 65 lawmakers voting against the request and 45 voting for it, with two abstentions so far. While lawmakers have previously agreed to move the date from 2026 to April 2024, left-wing lawmakers have been insistent on accompanying the measure with a constitutional convention–which may have killed its chances of passing, according to Al Jazeera.
"With this vote, the constitutional reform proposal for the advancement of elections is rejected," Congress President Jose Williams said.
It is unclear if the proposal being voted for now similarly has the constitutional convention measure attached to it.
The early elections proposal comes as protestors across the country demand for changes in the government after the ouster of former President Pedro Castillo. Among their demands is early elections and the resignation of Boluarte; while she has refused to resign outright since the protests began, she has been pushing for earlier elections, Voice of America reported.
After the vote was announced, Boluarte expressed her disappointment at Congress being "unable to define the date of general elections where Peruvians can freely and democratically elect the new authorities," while urging the different parties to band together so that they can pass a date.
Anti-government protests in Peru have been ongoing since Castillo's ouster in December, and roadblocks have been erected across the rural parts of the country as they continue to demand for Boluarte's resignation, the release of Castillo, the closure of Congress, early elections, and changes in the Constitution.
The government has responded violently to these protests, and at least 47 people have been killed since the protests began, with a reported 10 people being collateral deaths after they were unable to get medical treatment in time.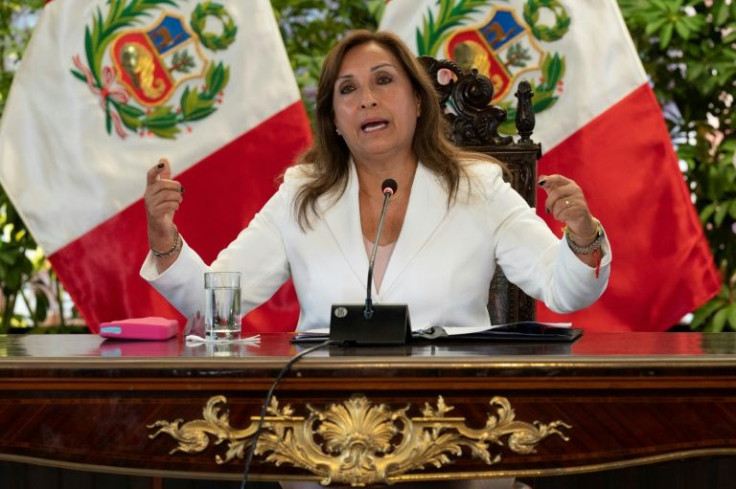 © 2023 Latin Times. All rights reserved. Do not reproduce without permission.