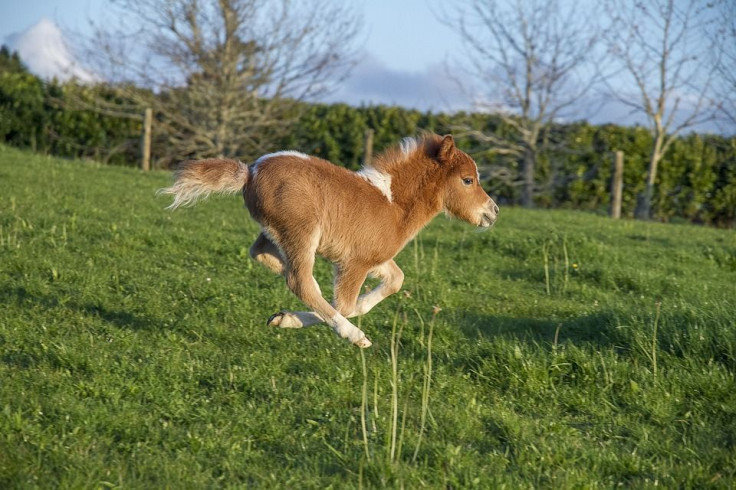 A man from Citra, Florida who was reported by his grandmother having sex with her miniature pony said he wore a condom for each time he had sex with the family pet. Nicolas Anthony Sardo, 22, made national headlines in November 2018 after his own grandmother accused him of having a romp with her pet miniature pony named Jackie G.
Warning: Distressing content.
It was on a family member's pasture where he was spotted by his grandmother, Karen Milan, with his pants down his ankles and seemingly having a furry romp with the miniature male horse. His aunt had also told police that she had caught Sardo naked below the waist while he was pressed against the family pet's backside.
In an affidavit seen by Daily Star, Sardo admitted to his aunt Toni Mawby that he had been humping Jackie G four times that week. However, despite his unusual intimate encounters with the animal, Sardo claimed he was diligent with making sure he wore a condom each time in his sincere effort not to disregard health and safety.
The affidavit reads, "The defendant admitted to sodomizing Jackie G four separate times during the course of one week. The defendant advised he used a condom each time he had sex with Jackie G."
Sardo was arrested by the Marion County Sheriff's office on four counts of sexual activities involving animals and spent a month and 24 days in jail for his offenses. Despite being banned from owning animals, court records show Sardo was charged with possession of animals in February last year.
Prior to his sexual misdemeanors, Sardo was also charged with domestic battery of a person 65-years of age and obstructing justice. He faced a second-degree felony after admitting that he attacked the elderly woman and took her cellphone to prevent her from calling 911.
According to Ocala News, the woman's neighbor lodged the call to 911 dispatch and told the sheriff's deputy that he had heard his neighbor screaming for help. He ran to the residence to check on her and found the woman on the ground with Sardo telling her "I'm going to kill you".
In the report, the suspect said he pulled the old woman to the ground when she tried to walk out of the door then hit her in the knee. They scrambled as he took her phone to keep her from calling 911. He told the deputy that he had gotten upset but police reports did not provide any further information surrounding the case.