Most of the world has gotten its COVID-19 jab to protect them from the virus. However, that list does not include kids but all that may change soon.
According to Pfizer/BioNTech, trial results show that their COVID-18 vaccine is safe for kids aged 5 to 11 years old. It allegedly produces a robust immune response among children and is now seeking regulatory approval.
However, it would be administered at a lower dosage for that age range. The vaccine has already gotten authorization for people age 12 and up, including full Food and Drug Administration approval last month for ages 16 and up.
"In participants five to 11 years of age, the vaccine was safe, well tolerated and showed robust neutralising antibody responses," the statement said via Reuters.
The company plans to submit its data to regulatory bodies in the European Union, the US and around the world as soon as possible.
Pfizer becomes the second one to conduct trials to come up with a vaccine for kids under 12 years old. Moderna is the only other company heard of right now, holding trials for kids aged 6 to 11.
This development should serve as good news considering the havoc that the highly contagious Delta variant has caused. Aside from that, some still do not think highly of the vaccine, another reason why the battle against the COVID-19 is raging.
Vaccinating kids is important, particularly when it comes to their learning. Most have been forced to study from home or online, a setup that critics feel is not enough compared to face-to-face learning.
"We are eager to extend the protection afforded by the vaccine to this younger population," Pfizer CEO Albert Bourla said.
The FDA plans to look into the Pfizer jab once they receive the application.
"We'll look at the clinical data and make sure that children responded to the vaccine the way we would expect," FDA Acting Commissioner Janet Woodcock said.
Like its Moderna rival, the Pfizer jab is based on mRNA technology that delivers genetic instructions to cells to build the coronavirus spike protein to evoke antibodies when bodies encounter the real virus.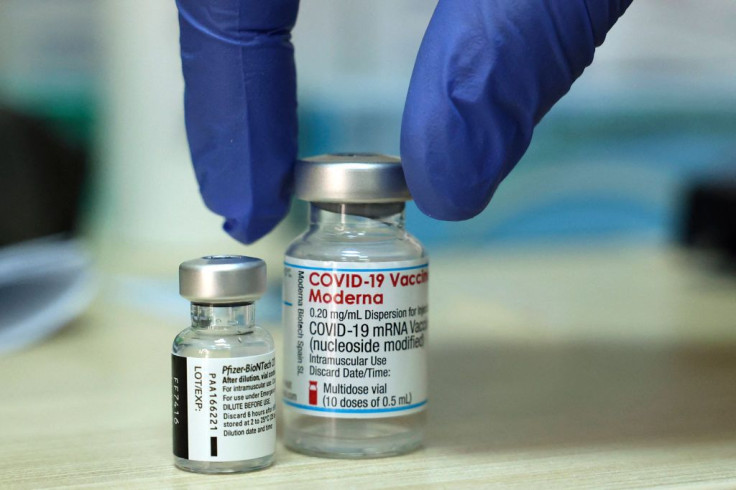 © 2023 Latin Times. All rights reserved. Do not reproduce without permission.