While some are still afraid to get vaccinated amid the pandemic, a lot of women have claimed on social media that the size of their breasts has grown after taking the Pfizer vaccine, and they are happy about it.
TikTok user Elle Marshall is one of the women who made such claims, as per 7News.com.au. In her video, she says that she has had an A cup all her life, but after getting the Pfizer vaccine, her breasts grew almost two cup sizes. Another TikTok user said that she had got a "free boob job" after taking the Pfizer vaccine.
Another woman said that she feels like her breasts got bigger because of Pfizer or "am I just hallucinating." A lot of women also took to Twitter to share their excitement about the increased breast sizes following the jab. One said that she wondered why her breasts had gotten bigger, then saw a TikTok video of a girl claiming that it's because of the Pfizer vaccine. "I believe it," said the Twitter user, and urged her followers to get vaccinated for fatter breasts.
Another gave a shoutout to Pfizer vaccine for the "free boob job. Such posts seem to have encouraged others to take the jab. One user tweeted that she needs to get vaccinated with Pfizer so that she can enjoy summer with big breasts.
Pain at the vaccine site, headaches or having flu-like symptoms are some of the common side effects of taking the Covid-19 jab. Inflamed lymph nodes, on the other hand, are a less common side effect of the vaccine, said Australian Department of Health.
An American doctor shared that many women were confusing swollen lymph nodes for signs of cancer. Dr. Laura Esserman, director of University of California San Francisco's Breast Care Center told ABC7 Chicago that she is certain that many women will be affected by this.
A study has been published by the Radiological Society of North America regarding the subject. It has advised that doctors and patients should know about the side effect to rule out any potential false cancer diagnoses. It is not clear how much time it takes for the swelling to go down, but it is a "temporary" effect.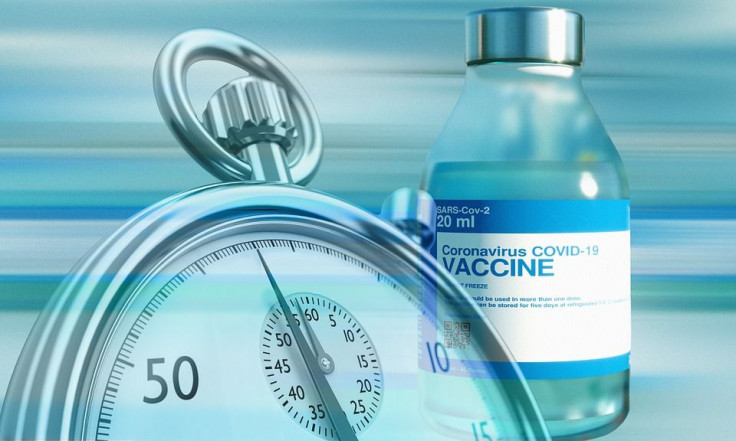 © 2023 Latin Times. All rights reserved. Do not reproduce without permission.