Philippines President Rodrigo Duterte is not too happy with the number of Covid vaccinations taken by his people. He has asked them to choose between getting vaccinated or serve jail term.
"You choose, vaccine or I will have you jailed," Duterte said during a televised address on Monday after reports of low turnout at several vaccination sites in the capital Manila emerged.
"But for as long as you are here and you are a human being, and can carry the virus, get vaccinated. Otherwise, I will order all the village captains to have a tally of the people who refuse to be vaccinated. Because if not, I will have Ivermectin meant for pigs injected into you."
Duterte's remarks contradicted those of his health officials, who have said getting vaccinated against coronavirus is voluntary, reported Reuters.
"Don't get me wrong, there is a crisis in this country. I'm just exasperated by Filipinos not heeding the government," Duterte said.
As of Monday, Philippines had reported 1.3 million Covid-19 cases. By Monday, only about 1.95 percent of the country's population were fully vaccinated, according to the vaccine tracker, Herd Immunity PH.
Duterte also stood by his decision not to let schools reopen.
Harold Chiu, a specialist in endocrinology at the Philippine General Hospital in Manila, said in a statement to Al Jazeera that it is "against patient autonomy to force and incarcerate people for refusing an intervention." "I encourage everyone to get vaccinated because vaccines work and they prevent us from getting severe Covid-19," he added.
Mia Magdalena Longid, a teacher and registered nurse, said that she does not think "punishing people will encourage them to get vaccinated." "Incentivising vaccination would, especially in a country full of hungry people," she added.
Cristina Palabay, who leads the Karapatan rights group, said Duterte's threat "has no basis in law." "The legal basis for such statement is highly questionable, and morally and socially, it is unacceptable," Palabay said and shared that Duterte's remarks will only scare off people.
"It will have far-reaching implications on how do we promote and enhance a truly comprehensive health care system in this country," she added.
During a press conference on Tuesday, Myrna Cabotaje, a health undersecretary, clarified that the president's threat was "borne out of passion," and that it should be taken in the context of his desire "to protect" Filipinos.
But in a press briefing on Tuesday, Harry Roque, the president's spokesman, said that there are jurisprudence that could make vaccination compulsory, and that the state "has the right to make vaccination mandatory" as part of its "police powers."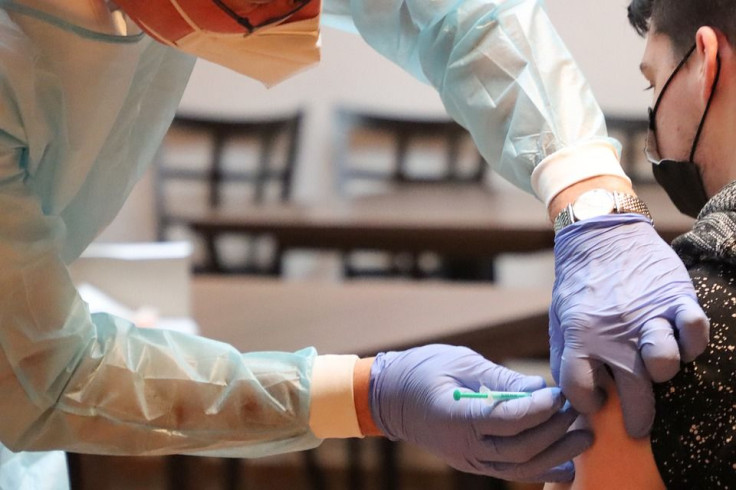 © 2023 Latin Times. All rights reserved. Do not reproduce without permission.