Justin Bieber has had a hectic week filming for his latest music video. Speculations are abuzz that the entire team worked doubly hard on this one, and have been pulling all-nighters over the weekend. And, when things were finally a wrap, Bieber decided to flaunt his relief in style -- by stepping out in his boxers!
Well, you read that right. While Bieber took an unusual route to raise a toast to the completion of the project, onlookers drew comparisons between the gimmick and his iconic 2015 CK campaign. But, Bieber did take things up a notch this time around -- as he flaunted a visibly more tatted self (Check that torso out!) as he fist-pumped in the air, rejoicing the completion of the work.
What's more, the set was brimming with fresh, young energy as Bieber is paired along with Zoey Deutch, the American actress from The Netflix "The Politician" fame and a host of others.
While we're yet to know whether it was a genuine response to finishing up with work, or whether it was just a teaser to what one could be expecting in Justin's forthcoming project…perhaps, only time could tell!
On the other hand, Hailey Baldwin-Bieber was spotted hanging around on set all through the day, decked in casual clothing. At one point in time, she was snapped sporting a robe! Not sure what's with the couple's choice of clothing (or whether it's part of a plan we're yet to know much about). But it's certain that they're quite a team -- on camera and off it!
Justin recently posted snaps of the two in their Halloween costumes on Instagram on Sunday. They ushered in the spook-fest at George Clooney's Casamigos party truck and were some of the select celebrities who made it to the gig amid the pandemic.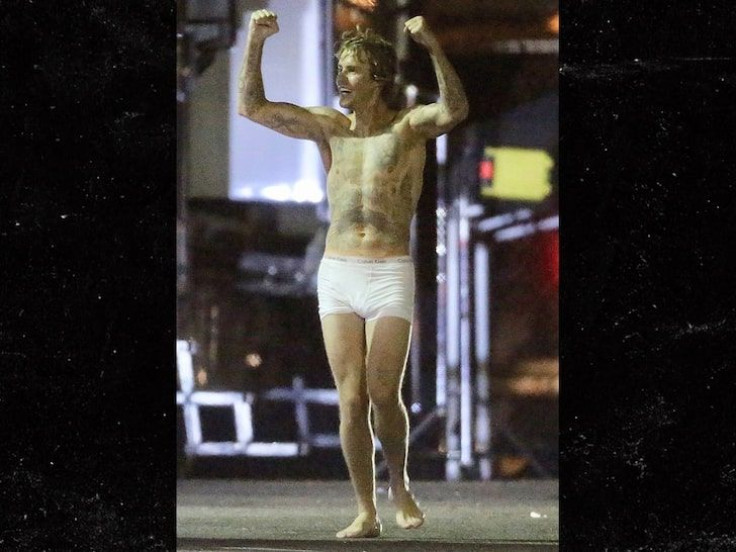 © 2023 Latin Times. All rights reserved. Do not reproduce without permission.