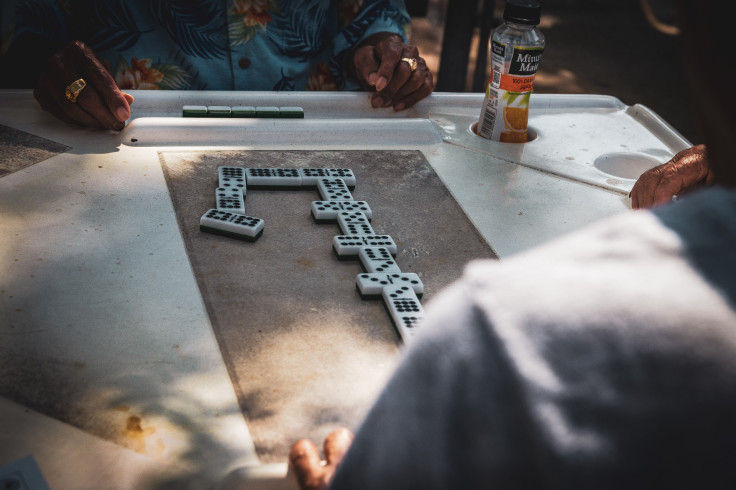 To Celebrate Hispanic Heritage Month, Major League Baseball launched a series of different pieces of content on its networks to celebrate the contribution of Latino players.
As the professional sports league with more Latinos in the U.S. -- with more than 30% of the league's talent, according to the MLB's data-- the MLB wants to pay homage to their heritage. One of these activities was shared by Miami Marlins players Jorge Soler, Eury Perez, Bryan De La Cruz and Luis Arráez.
In a fun encounter moderated by MLB Network analyst Yonder Alonso, the four players shared a game of domino, a game steeped in tradition throughout the Americas and the Caribbean. Domino is deeply rooted in some Latin American cultures and has been recognized by several countries as an official sport. The Marlins' players used the match to share memories about their beginnings, childhood and how their cultures influenced their careers and their love for baseball.
Eury Pérez is a Dominican professional baseball pitcher for the Miami Marlins who joined the group in 2019. Bryan Starling De La Cruz, also from the Dominican Republic, made his MLB debut in 2021. In turn, Luis Arráez hails from Venezuela and debuted (with the Minnesota Twins) in 2019 to be traded to the Marlins in the 2022–2023 offseason. Jorge Carlos Soler Castillo is a Cuban outfielder and designated hitter for the Marlins. Before defecting from Cuba in 2011, Soler represented the Cuban national team in international competitions. In the MLB he has played for the Chicago Cubs, Kansas City Royals, and Atlanta Braves.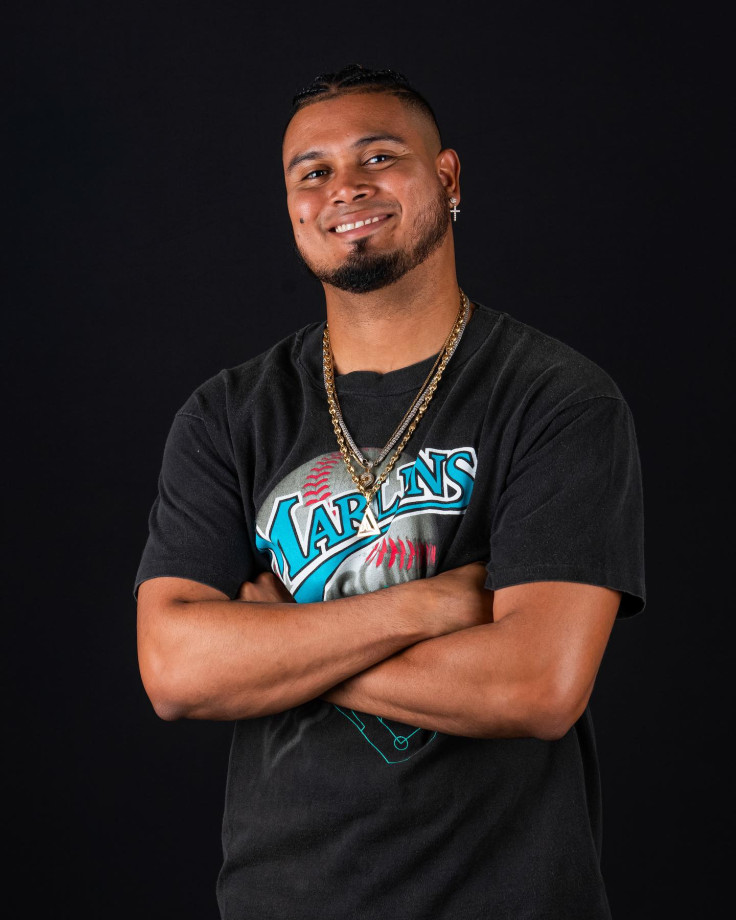 DIVERSITY
According to the MLB, MLB rosters remained among the most diverse in all of professional sports, with 40.34% of overall rosters coming from diverse backgrounds --a 2.34% increase from a year earlier. This includes 945 players overall for this season: 59 Black players (6.2%), 285 Latino or Hispanic players (30.2%), 30 Asian players (3.2%), 6 Pacific Islander and Native Hawaiian players (0.53%) and 2 Native American players ( 0.21%).
Also a 2022 report by The Institute for Diversity and Ethics in Sport at the University of Central Florida shows that Latinos represent around 28.5% of total MLB players.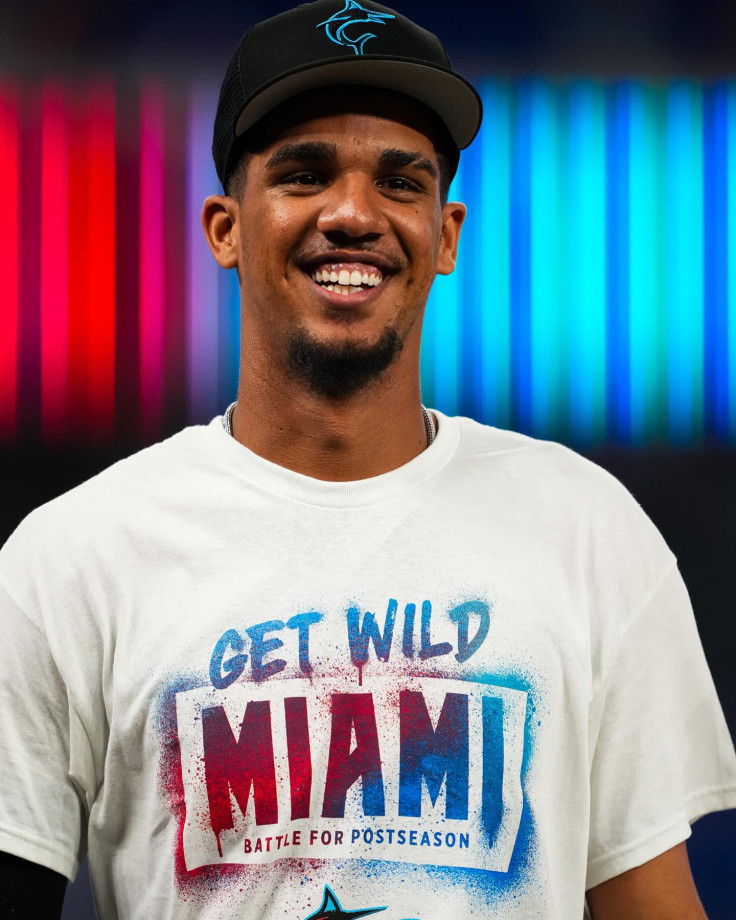 MORE A SPORT THAN A GAME
Despite being considered a game or hobby by many, domino is considered a sport in countries such as Venezuela, Dominican Republic, Mexico, Costa Rica, and Puerto Rico. Many MLB players can regularly be seen playing bones in their clubhouse as a way of relaxing before a game.
In an article around "Dominos in Culture and Sports" by La Prensa, it is noted that there are many ways to play domino, but two modalities are the most predominant: Double 9 and Double 6, which are the primary formats in Latin America. "Double 9 has 55 bones and is played mainly in Cuba and by extension in Miami, while Double 6 has 28 bones and is practiced throughout the rest of the Americas. Both modalities are equally fun, while Double 6 is a little easier to play for beginners. Compared to other sports, there are no specific physical or socioeconomic prerequisites. Several organized tournaments have even included blind players, who are aided by someone calling the last bone laid on the table, while relying on their trained memory and tactile senses to carry them through the matches."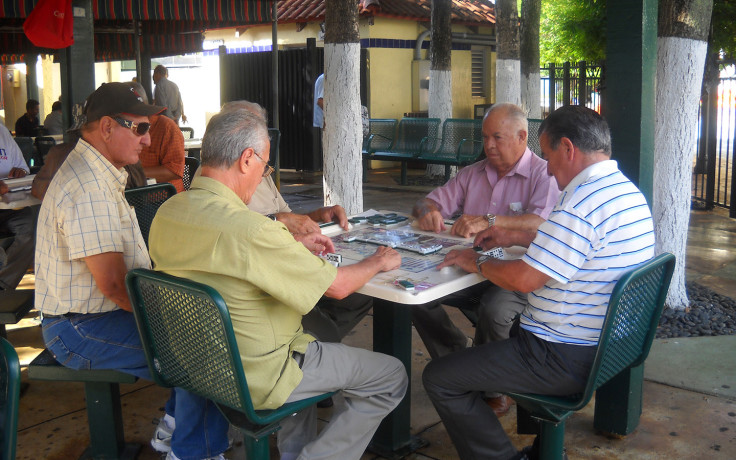 MLB Latino players chose the domino game of 7, that is, the one with 28 pieces; the Cuban that is usually played at home, as analyst Yonder Alonso mentions in the fun video. Opening the game, which was played in pairs, Bryan De la Cruz mentioned remembering playing it for the first time as a child, with the family and the "little boys." In Soler's case, he remembered seeing the elders in his house playing dominoes and, while watching them, he learned how to play it. On the other hand, the four of them agreed that the essential thing in a domino table or "party domino" is that there is no shortage of snacks, "pura picadera", as they all said in fluent Spanish.
In Pérez's case, his father taught him how to play. Yonder Alonso, said that the first thing he bought for his house was a domino table. This central element was also mentioned by Soler, who said that in meetings with friends and acquaintances at his house, the domino table cannot be missing either. In their lives, domino is a legacy generally inherited from parents or grandparents, an issue that Yonder Alonso asserts when he says that usually "the same person who teaches you to play domino is the one who also teaches you to play ball." Beyond the value of this game in their homes and families of origin, the players agreed on the value it has for them to help them relax, disconnect from the worries of competitive baseball and be able to be a game of dominoes, a bond and at moment. of relaxation with his MLB teammates.
LITTLE HAVANA: A MECCA FOR DOMINO
Alonso shared with the audience how in Little Havana there is a "Domino Park", where older people of Latin origin generally gather to play bones. In turn, the session players said there's a dedicated space at the LoanDepot Park, the Marlins' stadium, where they share their pastime with fellow players.
In the game interview, the four Marlins also shared anecdotes about their childhoods and how they got started in baseball, many of them playing in the street with friends, with bats they made themselves and "tape", improvising the professional bats with which they now they play in the big leagues. Soler also mentioned how he used to improvised baseball balls made of "tights or socks.'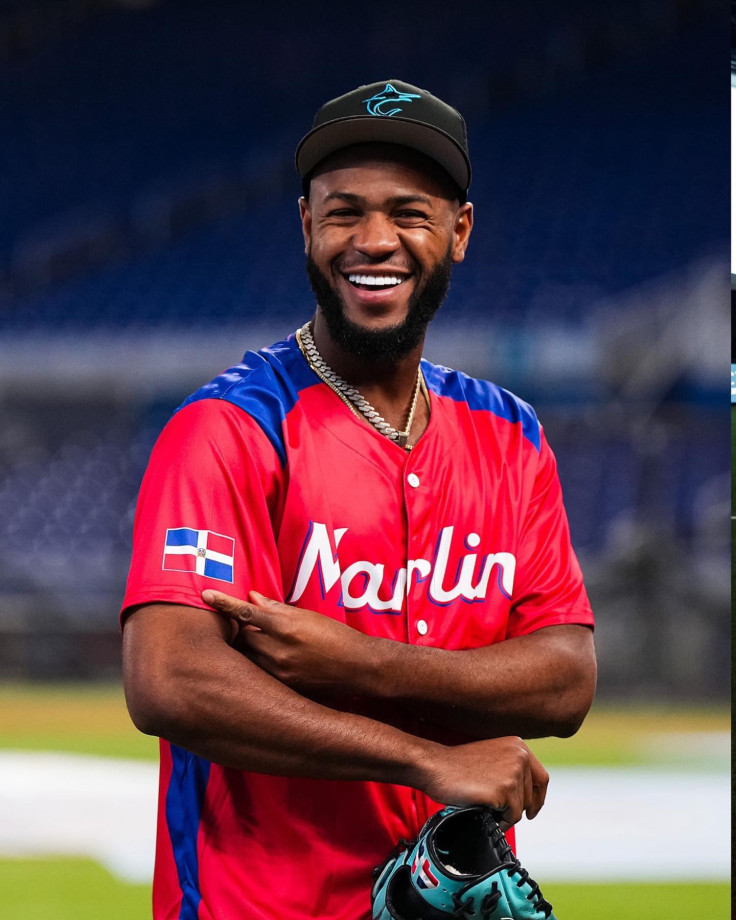 © 2023 Latin Times. All rights reserved. Do not reproduce without permission.