The mystery behind the death of Dutch Tycoon Herman Rouwenhourst and his guard Evans Bokoro may have gained ground following reports that police have apprehended two suspects behind the crime.
The two suspects taken into custody were identified as Timothy Omondi Ngoe (also known as Rashid) and Mary Nekesa Ambani. Both are being linked to the murder of Rouwenhourst who was found dead in his bed at the Rocco apartments in Shanzu last June 4. 2021.
The Dutch tycoon was found with injuries to his head and hands with his legs tied and mouth gagged. The guard also died with similar injuries after the raid.
The Directorate of Criminal Investigations (DCI) stated that Nekesa confessed to the crime and implicated the wife of the deceased, Riziki Cherono.
It appears Rouwenhourst had planned to divorce Cherono following protracted domestic wrangles. This did not sit well with the wife who had two kids aged 14 and 15 years old. The husband owned multiple properties and nightclubs scattered across Mombasa and Kilifi counties.
According to DCI, the woman allegedly planned the whole thing and met with the two suspects. Nekesa is a former manager in one of the tycoon's hotels.
"To complete the finer details into the murder plot, Rashid took photos of the bedroom where the deceased was later found dead," DCI said in a statement.
Further, Cherono allegedly promised to pay Ngoe a hefty sum which would be taken from the safe in the couple's bedroom. It was the wife who also reportedly opened the door to their apartment for Rashid and an unidentified suspect, who remains at large, to commit the crime.
Cherono would later be found at the couple's Toyota Probox around Serendra hotel. It would, later on, be discovered as a staged kidnapping leading to her arrest.
Also adding weight to the case is that Rashid acquired a plot with proceeds from the murder, measuring 40x80 feet at Kiembeni.
Blood-stained shoes were also found at Rashid's place and this linked him to the murder following a forensic analysis conducted by the DCI lab.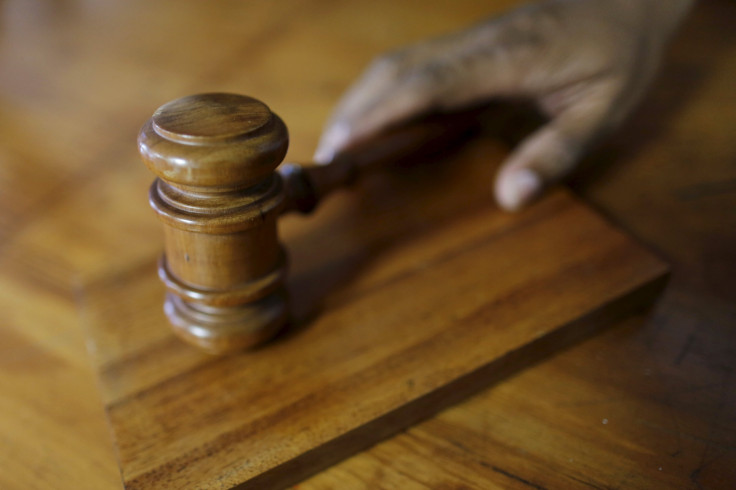 © 2023 Latin Times. All rights reserved. Do not reproduce without permission.