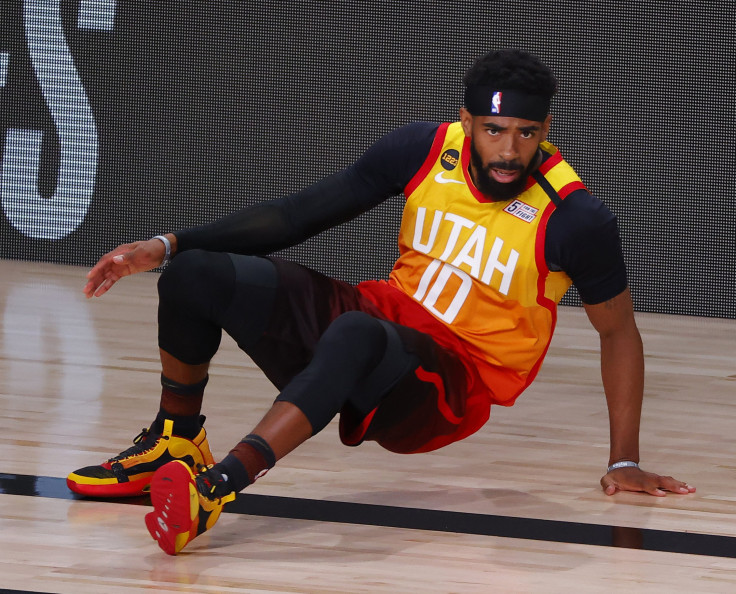 The Utah Jazz has a lot of work to do in the offseason and one of their priorities is to keep Michael Conley. But to do that, the numbers game comes into mind.
The fact that Conley made $34.5 million last season already suggests that the Jazz may find themselves in a bind trying to keep him in the fray. Utah already has $129 million guaranteed in the books that push them near the $137 million luxury tax.
Hence, the Jazz may have to find means to lower their tax bill and trades can help. Two names have been suggested for trade – Joe Ingles and Bojan Bogdanovic. However, dealing off the two players could prove detrimental to Utah's hopes of maintaining a competitive team next NBA season.
Trading players like Ingles and Bogdanovic could make sense if stars like Donovan Mitchell and Rudy Gobert have been playing consistent basketball. Hence, such is the reason why Conley is important, someone who has been able to guide the two young players as can be seen last season.
Ingles is on a $13 million expiring deal while Bogdanovic will be earning $18.7 million this coming season. Both have been putting up good averages and trading them off for a yet-to-be-determined player could severely affect their 2021-22 campaign.
Ingles is averaging 12.1 points per game and shooting 45.1% from beyond the arc. Bogdanovic is norming 17 points per game and 39% from three-point territory. From those statistics alone, any team would love to take in either player next season.
Hence Utah Jazz owner Ryan Smith will need to decide soon. He may be willing to pay some tax to ensure the team is a contender. However, he is also likely to keep their bill under control and look for the best ways to ensure that the team remains competitive.
An alternative is looking for other viable options for Conley as well. Like most teams, the Jazz is headed into a crazy summer. If they are unable to find a suitable replacement if the NBA veteran walks, some players may have to be let go at his expense.
© 2023 Latin Times. All rights reserved. Do not reproduce without permission.