A $32 million cocaine shipment was seized in Brazil after a police sniffer dog discovered the illegal drugs inside a cookie delivery truck.
Daily Mail reported that narcotic agents confiscated the massive cocaine shipment after stopping the truck on the President Dutra highway in Rio de Janeiro last Tuesday. The officials did the task as part of a normal inspection.
One of the officers brought the sniffer dog, Enzo, into the trailer, where the 800 kilograms of cocaine were discovered.
The 36-year-old driver of the freight truck was apprehended. He was accused with narcotics trafficking and, if convicted, could face a term of up to 15 years in jail.
Brazil's President Jair Bolsonaro praised the dog for its role in the seizure of illegal narcotics. Bolsonaro even posted a video of Enzo's cocaine bust on his Twitter account.
Bolsonaro claimed it was the third seizure of the Type-A party drug made in May by the federal police. Last month, at least 2.5 tons of cocaine worth around $87 million were seized.
Enzo was also a part of a bust on May 13 that resulted in discovering 805 kilos of cocaine hidden inside a truck stopped on the same roadway.
Brazil has risen to become one of Europe's leading cocaine suppliers, expanding its participation in the trans-Atlantic drug trade at a rate that has startled anti-narcotics officials.
According to Reuters, local syndicates infiltrating Brazil's ports to send massive volumes of cocaine on container ships heading for Europe, where it is sold for premium prices, has become a major launch pad for getting it across the water.
Brazilian gangs are now part of the crucial players supplying Europe's cocaine market, according to the outlet's study of customs statistics on cocaine seizures.
Brazil has emerged as a major cocaine exporter, according to Laurent Laniel, a senior analyst at the European Monitoring Centre for Drugs and Drug Addiction in Lisbon.
The cocaine trafficking is out of control, according to Brazilian Federal Police Officer Antônio Salgado, who said that when individuals go up in the helicopter, they start to see plants.
Brazil does not rank among significant exportation ports for cargo ships captured carrying cocaine into Spain five years ago. Colombia, Venezuela, Portugal, Ecuador, and Chile were the top five players, according to data released to Reuters by Spanish customs in 2019.
In 2018, law enforcement confiscated a record 4.3 tonnes from ships landing in Brazilian ports, putting Brazil at the top of the list. Brazil was also the leading source of cocaine intercepted in Germany in the same year, with a record-breaking 2.1 tonnes seized.
The First Capital Command, Red Command, and the Family of the North, according to Elvis Secco of a specialist anti-narcotics unit of Brazil's federal police, are the country's three most notorious gangs.
Secco highlighted that these gangs have demonstrated their ability to transport goods over great distances in order to supply consumers in Brazil. With thousands of cargo ships departing Brazil each year for Europe, Africa, and other parts of the world, he argued there was no reason to stop at the water's edge.
According to reports, Bolsonaro's government is targeting the gangs' funds and relocating their leaders to maximum-security prisons.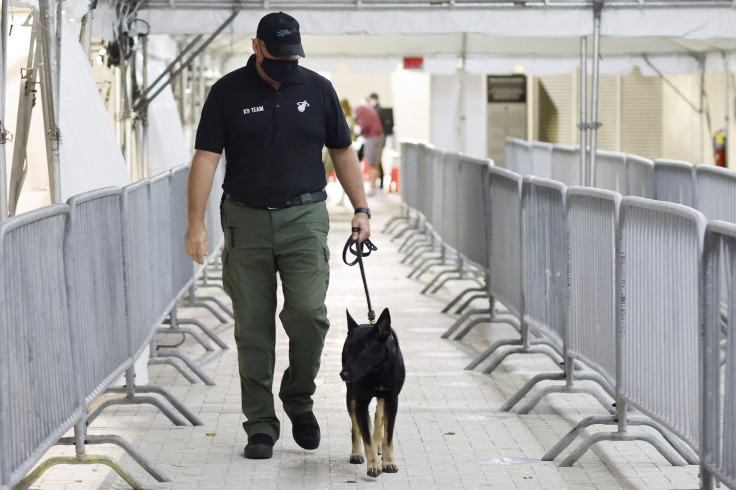 © 2023 Latin Times. All rights reserved. Do not reproduce without permission.