A young mother has been arrested after being caught red-handed by a police officer "actively stabbing" her 1-year-old baby daughter in the back, with law enforcement calling the brutal incident a clear-cut case of child abuse and attempted murder.
Cierra Dyer, a 21-year-old woman from North Carolina, has been arrested following a domestic disturbance complaint that prompted police officers in the area to check the ruckus caused by Dyer and another unnamed family member, according to the Associated Press.
Dyer, living in Greenville at North Carolina, was reportedly in a loud and heated confrontation with her family before the authorities were summoned to the scene, Law&Order reported.
When a responding police officer entered her residence, he witnessed Dyer in the act of viciously stabbing her own infant child in the back with a knife, possibly a typical kitchen-geared knife. The cop immediately confronted Dyer about what was happening. She promptly dropped the knife before she was arrested by police officers.
An emergency medical team was called to the scene to provide life-saving maneuvers to the severely baby. The infant underwent surgery at the Vidant Medical Center, where she is expected to make a full recovery from her wounds.
Dyer has been charged with child abuse and attempted murder, both felony-level crimes that could land her in jail for at least 10 years or maybe more, depending on how the judge of the case will respond to court proceedings.
The suspect currently is detained at the Pitt County Detention Center, with her bail set at $1.5 million.
Other news outlets earlier reported that Dyer only started stabbing the baby when the officer entered the room in an implicit attempt to settle and mediate the dispute happening, but this has been proven to be untrue.
"The previous version of this release erroneously stated the officer observed Dyer pick up the knife," the local police department said. "Dyer was already actively stabbing the child when the officer walked in and confronted her, at which point she dropped the knife."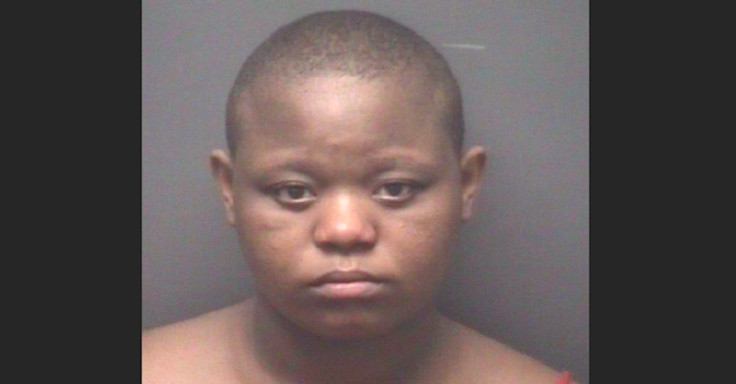 © 2023 Latin Times. All rights reserved. Do not reproduce without permission.