The Ministry of Interior of Kenya shared the unfortunate news of the murder-suicide of a couple. Hadson Mkondo Wakise, a police constable attached to the Ministry's VIP protection was responsible for fatally shooting his wife. He to was found deceased as he turned the gun on himself after the tragic incident. The deaths are being investigated; however, it is believed that the incident occurred following an argument between the couple.
On Wednesday, April 7 the National Police Service of the country confirmed the death of the two police officers. Hadson and his wife Pauline Wakise, a traffic officer attached to Nairobi's Kilimani Police Station, shared a home in General Service Unit (GSU) camp. The deaths were reported following the incident that took place on Tuesday, April 6.
Police discovered their bodies in the sitting room of the couple's home. At the scene, the investigators found two magazines, a pistol and nine spent cartridges. Inspector-General of Police Hillary Mutyambai revealed the sequence of events that the investigators believe led to the tragedy.
Hadson was off duty since April 1. He resumed duty on April 6. He was on duty till 3:00 p.m. local time on the day of the incident. After leaving his post he returned home to the GSU camp, Emmanuel's Blog reported. At home, the couple got into an argument that involved Pauline accusing her husband of having an affair.
The Standard reported that a police report detailed Hadson leaving the home after having the spat with his wife. He returned soon after to shoot Pauline in the chest multiple times using his Jericho pistol. Once his wife was dead, he turned the gun on himself claiming his own life. Their bodies were removed from the home and sent to Kenyatta University Hospital morgue for post mortem examination.
The Ministry of Interior shared the tweet of the press statement released by the country's National Police Service.
Fred Matiang'I, Interior Cabinet Secretary, also tweeted about the incident. He wrote that the news of the incident "deeply pained" him. He also pointed out the lack of mental health support offered to police officers in Kenya. He extended his condolences to the families of the departed.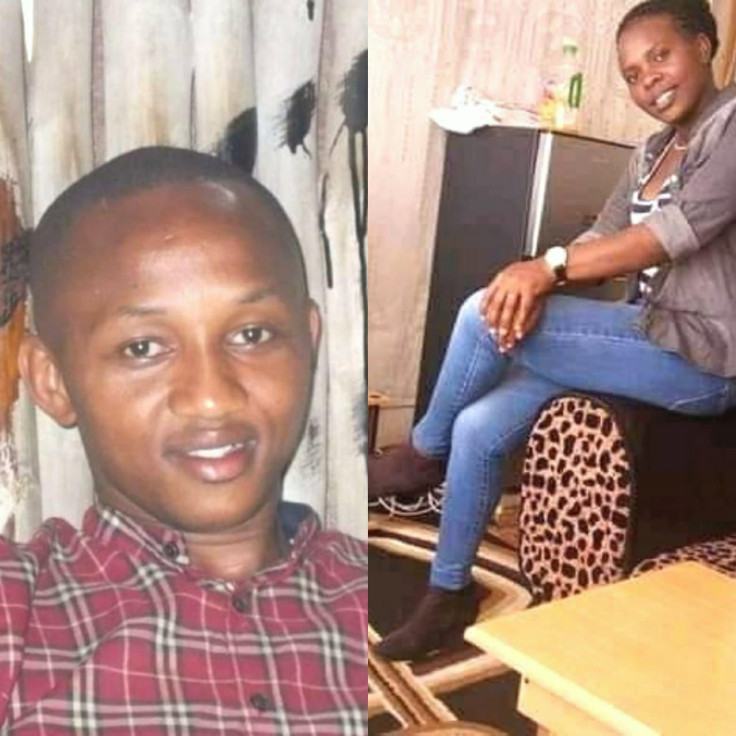 © 2023 Latin Times. All rights reserved. Do not reproduce without permission.