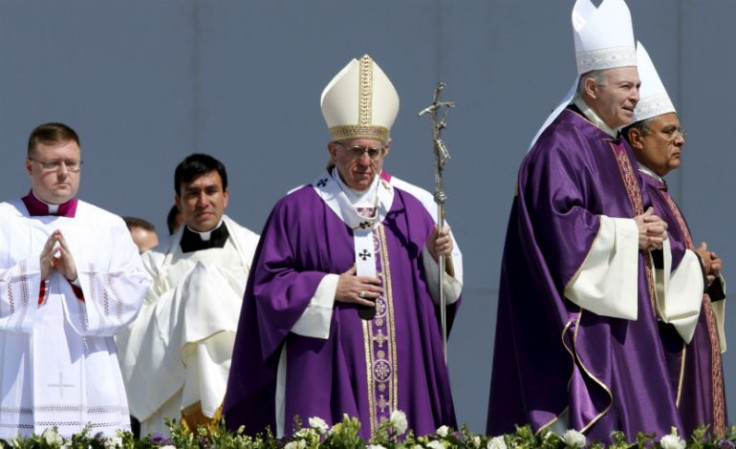 Pope Francis will celebrate a historic and memorable mass at the border between Mexico and the United States today at 4pm (local time). "In spite of the borders and boundaries that exist, we see ourselves as one great Catholic community, and so we are immensely grateful and honored that our Universal Pastor, Pope Francis, has chosen to come to our area, " Bishop Mark J. Seitz of the Diocese of El Paso said, "his visit will undoubtedly call attention to many realities that are lived on both sides of the U.S. – Mexico border, particularly the plight of so many migrants and refugees fleeing violence and poverty in their home countries, in search of better lives for themselves and their children."
The Vatican expects a crowd of at least 200,000 on the Mexican side and of 50,000 on the U.S. side. Don't miss the Holy Mass at the fairgrounds of Ciudad Juárez and watch the live stream below.
© 2023 Latin Times. All rights reserved. Do not reproduce without permission.