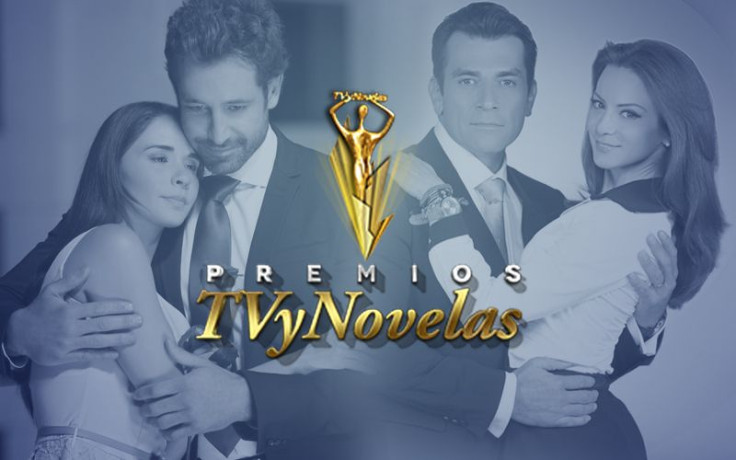 The winners of Premios TVyNovelas 2015 were revealed almost two months ago and Univision audiences will finally get to see the biggest telenovela stars gather in this yearly gala. Stateside, we will be getting a couple of surprises as some of the talent on Univision will be honored in special categories. "El Gordo y La Flaca" host Lili Estefan will be honored with a special award for her career in television. As Best Male Host, Raúl De Molina ("El Gordo y La Flaca"), Alan Tacher ("Despierta América") and Don Francisco ("Sábado Gigante") will be duking it out. As Best Female Host, Lili Estefan, Lourdes Stephen ("Sal y Pimienta"), Karla Martínez ("Despierta América") and Chiqui Delgado ("Nuestra Belleza Latina") are nominated.
For Best New Host the following score nods: Danilo Carrera ("El Gordo y La Flaca"), William Valdés ("Despierta América"), Jomari Goyso ("Nuestra Belleza Latina"), Ximena Córdona ("Despierta América") and Jessica Cediel ("El Gordo y La Flaca"). The most exciting awards are those given to our favorite telenovelas. SPOILER ALERT! SPOILER ALERT! The big winner of the night is "Yo No Creo En Los Hombres," which is a soap that Univision has not bothered airing yet, so you will be confused and lost. Another big winner of the night is our ultimate favorite "Lo Que La Vida Me Robó," with the writers getting an award as well as heartthrob Sebastián Rulli for Lead Actor. The top award of the night went to "Mi Corazón Es Tuyo," the comedy starring Silvia Navarro and Jorge Salinas. Check the full list of winners here! Premios TVyNovelas 2015 will air Sunday starting at 9:30pm ET, 8:30pm CT and 8pm PT.
Leading up to Premios TVyNovelas 2015 on Sunday night, Televisa hosted an event to award their telenovela stars where fans had the ultimate power. The Favoritos Del Público event took place in the Televisa San Angel studios in Mexico City where some of the biggest celebrities of the small screen attended to find out what the public voted for. Categories for this event included Favorite Female and Male Villain, Favorite Kiss, Favorite Slap and Favorite Couple. Through social media and the official website, fans voted for their favorites in each category. The big winners of the night was the "Yo No Creo En Los Hombres" production that took home the majority of the special accolades. Azela Robinson and Flavio Medina took awards for favorite villains, while Adriana Louvier and Gabriel Soto took two as Favorite Couple and Favorite Kiss.
© 2023 Latin Times. All rights reserved. Do not reproduce without permission.