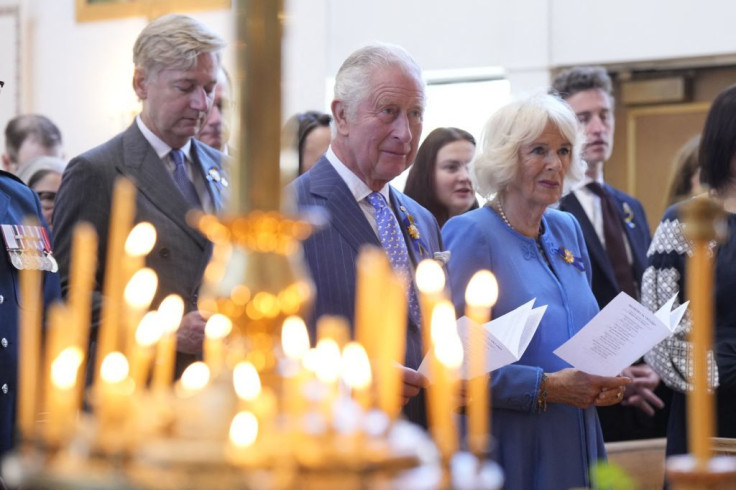 As part of their royal tour, Prince Charles and Camilla met members of Canada's Ukrainian community on Wednesday.
Outside the Blessed Virgin Ukrainian Orthodox Cathedral in Ottawa, the couple came face to face with an anti-monarchy protest group, reported Nzherald.co.nz. They were there not only to meet members of Canada's Ukrainian community, but also to take part in an event at the National War Memorial.
Protesters, who stood on the lawn outside the church, held up signs expressing their distaste for the monarchy. One sign read, "Abolish the monarchy" while another said "royal flush" that also featured a crown in a toilet.
The protest comes amid calls for Charles to apologize on behalf of the British monarchy for the ill treatment of people from the indigenous communities. In his maiden royal tour speech on Tuesday, he addressed the issue of reconciliation. The Prince of Wales said that it is time to find new ways to "come to terms with the darker and more difficult aspects of Canada's past."
Even though there were small signs of dissent, there were also crowds of flag-waving well-wishers, so the couple were given a warm welcome at the church, reported Daily Mail. The royals interacted with a refugee family, a mother and her two sons. The woman recently joined her sister in Ottawa after being forced to flee her home under Russian shelling.
The royals were also reintroduced to Ukrainian culture and food. Camilla tried her hand at painting eggs. They both attempted to make perogi as well.
As Charles heard how the funeral of his father Prince Philip had bestowed "great honor" on the Orthodox Christian world, he looked emotional. An elderly woman, 85, told Charles that she had been moved to tears after hearing the Russian Kontakion of the Departed, which was translated by William John Birkbeck and played at the St George's Chapel service in April last year.
The Very Reverend Volodymyr Kouchnir, dean of the St Sophie Ukrainian Orthodox Cathedreal in Montreal, told them that today, the UK is "truly a friend to Ukraine." He said that having "extended a helping hand" to Ukrainian military but also as fellow citizens of the planet, and added they "shall never never never forget that."
Charles and the Duchess of Cornwall are on a three-day tour of the country to mark Queen Elizabeth's's Platinum Jubilee this year.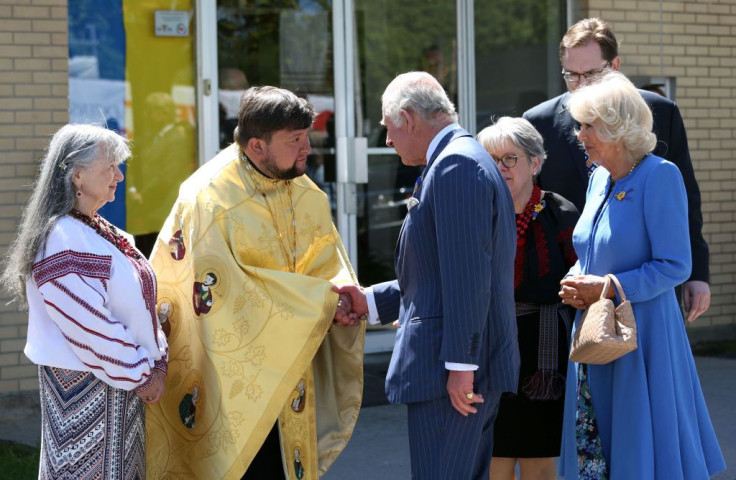 © 2023 Latin Times. All rights reserved. Do not reproduce without permission.