Prince Harry and Meghan Markle will return to the U.K. next month to attend to the last round of their official royal engagements. Queen Elizabeth II reportedly invited the royal couple to join the rest of the royal family as they celebrate the annual Commonwealth service at Westminster Abbey on March 9 in London.
Back in January, Prince Harry and Meghan announced on their official Instagram page their decision to withdraw as senior members of the royal family. They are currently living a quiet life in an undisclosed location in Vancouver, Canada with their 9-month-old son Archie Harrison, who will have just turned 10 months old on the day of the Commonwealth celebration in March.
While the couple intends to embrace the tremendous shift in their married life, however, it looks like they will have to head back to the U.K. sooner than expected to grace the Queen's invitation. The couple, together with their son Archie, will fly back to the U.K. next month but will reportedly return to Canada immediately after the Commonwealth service.
Queen Elizabeth has been supportive of Prince Harry and Meghan's decision to step down as senior royals. In fact, after holding a summit to discuss how their exit would play out, she wished the couple a happy and peaceful life.
In a statement, the Buckingham Palace said the Duke and Duchess of Sussex are grateful for the Queen and the royal family for their support as they embark on the next chapter of their lives. "As agreed in this new arrangement, they understand that they are required to step back from royal duties, including official military appointments," the statement reads. "They will no longer receive public funds for royal duties."
While Prince Harry and Meghan no longer represent Queen Elizabeth, they promised to uphold the values of Her Majesty in everything they do and continue to maintain their private patronages and associations, even without their "royal highness" titles.
Just last week, the couple attended an exclusive JP Morgan event in Miami Florida, where Prince Harry delivered a speech about his late mother, Princess Diana, as well as his and Meghan's decision to step down as senior working royals.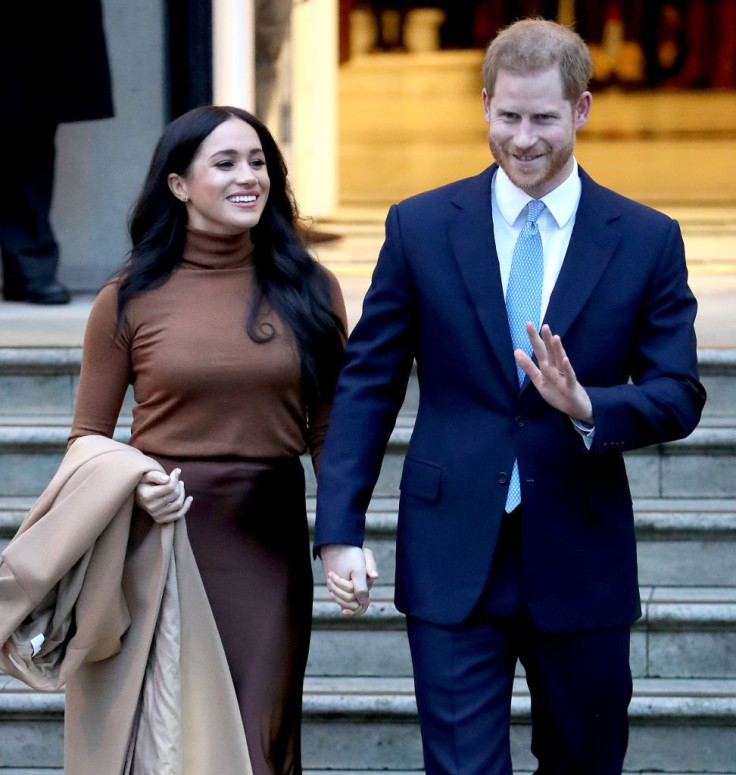 © 2023 Latin Times. All rights reserved. Do not reproduce without permission.