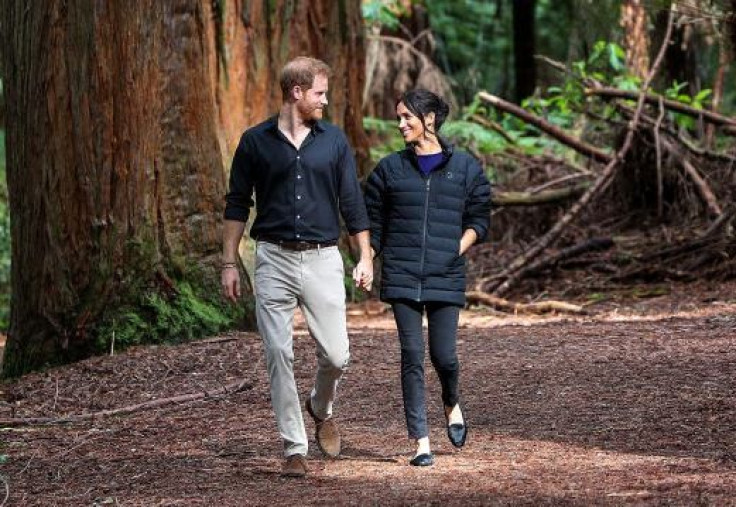 Meghan Markle and Prince Harry's relationship is a union that touched many fans of the royal family. Here are some of the hallmarks that their relationship has gone through over the years.
July 2016: The Blind Date
Meghan and Harry first met through a blind date set up by a mutual friend. "We met for a drink, and then I think very quickly into that we said, 'Well what are we doing tomorrow? We should meet again,'" recalled the former "Suits" actress.
October 2016: Officially Dating Rumors
A British tabloid reported that the two were confirmed to be officially dating. "The romance is in its early stages, but it's no exaggeration to say he's besotted with her," claimed a source.
November 2016: The Official Confirmation
In a formal statement through Kensington Palace, Prince Harry confirmed the dating rumors, but only as a side note requesting the media to back down.
"Some of this has been very public — the smear on the front page of a national newspaper; the racial undertones of comment pieces; and the outright sexism and racism of social media trolls and Web article comments," the statement read.
December 2016: The Christmas Date
Harry and Meghan continued to get closer to each other, as evidenced by Meghan's gold necklace featuring the letters "M" and "H." They were spotted purchasing a six-foot Christmas tree together
They were sighted holding hands while walking around London. The Queen was reportedly "fully supportive" of their "loving" relationship after meeting her that Christmas.
January 2017: The Norway Getaway
The duke and duchess are known for being discreet with their relationship, but they were sighted on a high-profile getaway to Norway to see the Northern Lights. A source claimed that Harry really planned it out because he "wanted to make it as romantic and special as possible."
May 2017: Engagement Speculations
Meghan and Harry made their first public appearance as a couple at the annual Audi Polo Challenge in Ascot, England. Later that month, Harry brought Meghan to Pippa Middleton's wedding as his date, further fueling their engagement rumors. According to sources, Harry had already gotten the Queen's approval for the engagement at this point.
September 2017: Meghan's Confirmation
"We're in love," said Meghan in the October 2017 issue of Vanity Fair. "I'm sure there will be a time when we will have to come forward and present ourselves and have stories to tell, but I hope what people will understand is that this is our time."
Harry and Meghan also made their first official royal appearance together at the Invictus Games.
November 2017: The Engagement
Meghan quit her acting job with "Suits" and flew to London to live with Harry in Kensington. The happy couple finally announced their engagement later that November.
May 2018: The Royal Wedding
Harry and Meghan got married in a lavish ceremony at Windsor Castle on May 19. They had two wedding receptions, one in St. George's Hall and another at Frogmore House.
October 2018: Pregnancy Announcement
Before starting their Australian tour, the Duke and Duchess of Sussex announced their first pregnancy. The baby was expected to arrive by spring the following year.
November 2018: Move To Frogmore Cottage
The Palace announced that the Sussexes were moving into Frogmore Cottage. "Windsor is a very special place for their royal highnesses and they are grateful that their official residence will be on the estate," the statement read.
May 2019: Baby Archie's Birth
Master Archie Harrison was born on May 6, 2019. The fourth grandchild of Prince Charles is currently the 7th in the line of succession.
Previously, Harry revealed the number of kids that he wants to have with his wife, Meghan. "Two, maximum!" he said in an interview for Vogue's September issue.
Recently, various rumors have spread about Meghan already pregnant with the royal couples' second child, but it seems that all those are just that — rumors. Until an official confirmation is made by the duke and duchess or the Palace, what fans can only do is excitedly wait for the announcement of baby number 2.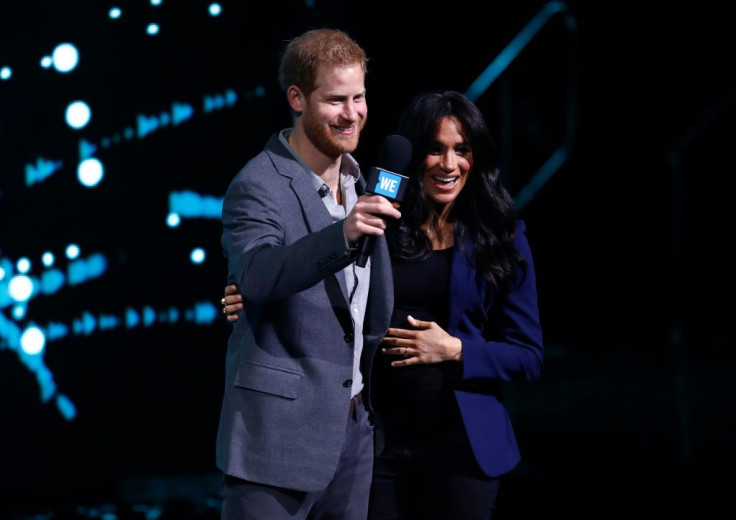 © 2023 Latin Times. All rights reserved. Do not reproduce without permission.