During an impassioned appearance, Prince Harry condemned the phrase 'Megxit' as a misogynistic term made by a troll.
"Maybe people know this and maybe they don't, but the term Megxit was or is a misogynistic term, and it was created by a troll, amplified by royal correspondents, and it grew and grew and grew into mainstream media. But it began with a troll," the Duke of Sussex said as part of the RE:WIRED 2021 online summit.
According to The Independent, the term 'Megxit' has been used as a headline worldwide to describe their choice to leave royal life. Since then, Harry and Meghan have pushed against negativity on social media, which they claim is damaging people's mental health.
Harry and Meghan, also known as the Duke and Duchess of Sussex, relocated to California to live a more independent lifestyle. Part of the reason for their leaving, according to Harry, was the British tabloid media's prejudiced treatment of Meghan, whose mother is black and whose father is white.
That was also the period when the internet coined the moniker "Megxit," a play on the words "Brexit" that combines Meghan and "exit." Tatler said Collins Dictionary also added the term under "Words of 2020" that time.
A report published in October by social media analytics firm Bot Sentinel said 83 Twitter accounts were responsible for 70 percent of the hostile speech and misinformation directed towards Meghan and Harry.
Harry added, referring to Bot Sentinel's report, that the number of British journalists who interacted with them and amplified the lies was arguably the most alarming aspect. Reuters, citing the Duke of Sussex, said those reporters regurgitate the lies as truth."
The Duke told the panel that he will continue to criticize the U.K. press and online trolls because he "lost [his] mother to this self-manufactured rabidness."
The father of two stressed the "scale of misinformation" on the internet, claiming that no one is immune. "No one is protected from harm that comes from it and we continue to see lives ruined, and families destroyed," he said.
He went on to say that his family would never use social media again unless things changed.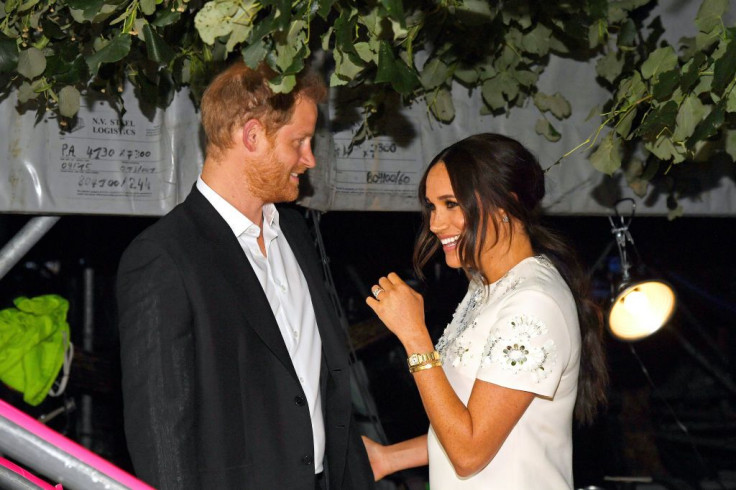 © 2023 Latin Times. All rights reserved. Do not reproduce without permission.