In a clear divergence from the British Royal Family's policy of neutrality in political matters, Prince Harry delivered a speech in the UN on Monday that criticized the United States' policies on subjects like climate change and the recent rollback of abortion rights.
Harry was accompanied by his wife Meghan, the Duchess of Sussex in the United Nations building, where he delivered a speech in celebration of Nelson Mandela Internation Day, which is an annual celebration of the South African leader's "life and work," according to the Daily Beast.
Although he appeared nervous during the speech, Harry soldiered on and spoke about what he calls "a global assault on democracy and freedom," appearing to reference the recent overturning of Roe v. Wade by the U.S. Supreme Court that rolled back abortion rights across the country, the Hill reported.
Calling out an unspecified group that are "weaponizing lies and disinformation at the expense of the many," he continued, "And from the horrific war in Ukraine to the rolling back of constitutional rights here in the United States, we are witnessing a global assault on democracy and freedom, the cause of Nelson Mandela's life."
Many of Harry's critics have pointed out that the British Royal Family has a policy of neutrality when it comes to political matters, and that he is still the sixth in line for the throne despite giving up his position as a working royal in 2020.
He also touched upon climate change, saying that "[as] we sit here today our world is on fire, again." He then criticized the world's leaders and their lack of action regarding the worsening climate change crisis across the world.
"[The crisis]will only grow worse unless our leaders lead, unless the countries represented by the seats in this hallowed hall make the decisions — the daring, transformative decisions — that our world needs to save humanity," he said.
"These decisions may not fit with the agendas of every political party. They may invite resistance from powerful interests. But the right thing to do is not up for debate, and neither is the science," he said. "This is a pivotal moment — a moment when multiple converging crises have given way to an endless string of injustices."
"Let's seek out what we have in common, empower all people to reclaim our democracy, and harness the light of Mandela's memory to illuminate the way forward," he concluded.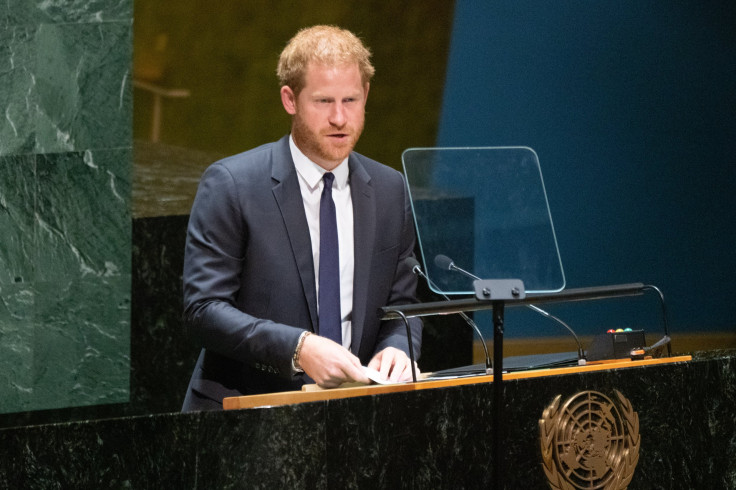 © 2023 Latin Times. All rights reserved. Do not reproduce without permission.