A new royal exposé book by a person knowledgeable of the situation claims that Prince Charles and Queen Elizabeth II were reportedly annoyed at Meghan and Prince Harry over their refusal to deal with Meghan's father and his disparagement of the royals.
British journalist Tom Bowers' "Revenge: Meghan, Harry And The War Between The Windsors" recounts a story where Prince Charles was reportedly unamused at the statements that Meghan's estranged father Thomas Markle was making to the press about the couple and had tried to ask Prince Harry and Meghan to do something about it, according to Page Six.
The couple had claimed at the time that Thomas would be unable to fly in for the wedding of the two due to health reasons, but Thomas' interviews with the British press showed that he was unwilling to go to the wedding, while claiming that the British Royal Family was keeping his daughter away from him, the Daily Beast reported.
Meghan reportedly refuses to speak to her father, and during a conference call with the Queen and Charles, claimed that her flying into Mexico to speak with her father would "[cause] a frenzy of media attention and intrusion that could bring more embarrassment to the royal family."
The Duchess was annoyed by the Palace's refusal to criticize Thomas for his statements. Meghan was also reportedly feeling stifled by the customs of the Royal Family, and she reportedly hated being compared to her sister-in-law Kate Middleton in the media–all of which could've led to Harry and Meghan stepping down from their position as senior royals.
"She refused to accept that staff were not employed to promote her as an individual, but instead placed her within the grid of the entire royal family. In particular, Meghan fumed about the refusal officially to criticize Thomas Markle. From her perspective, Meghan was isolated, vulnerable and stifled by conventions," Bower wrote.
By the time Meghan and Harry separated from the royal family, she was said to have been speaking with her lawyers and PR people about her image, as well as brokering deals with Netflix and Spotify for the two of them.
"The encouragement from her Los Angeles advisers was intoxicating. The Sussex brand, Meghan was assured, offered the same global opportunities as those reaped by the Obamas," Bower wrote.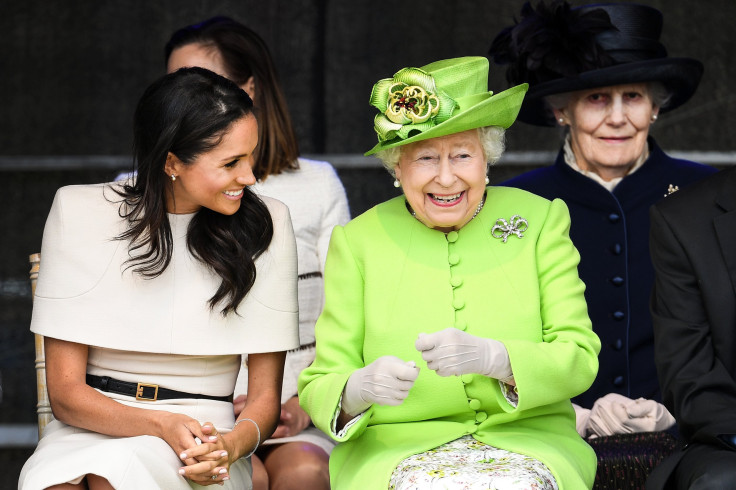 © 2023 Latin Times. All rights reserved. Do not reproduce without permission.