Prince Harry and Meghan Markle need money, and their lives in the United States are not going well after losing their "global appeal."
In addition, more and more people are turning against the Duke and Duchess of Sussex due to their explosive tell-alls mocking the royal family and the Queen's passing.
According to several reports, they intended to put off their Netflix project and his book to "soften" the topic.
Nana Akua, a British TV host for GB News, offered her opinion on the future of the royal marriage. They are not as popular with her as they once were.
She made the remarks a few weeks after Prince Harry and Markel were refused entry to a Buckingham Palace reception for foreign leaders on the night of the Queen's official burial.
"The couple appears to be losing their global appeal," Akua claimed on her show on GB News.
"I suspect many of the world leaders wouldn't have been that comfortable if they had attended," Akua added.
She claimed that because they are less well-known, the couple presumably realized "that being a royal is a pretty good gig."
She said, "as the penny appears to be dropping." She guessed that without the support of the monarchy, Prince Harry and Markle recognized that things weren't on their side.
Akua brought up the claim from The Sun about Prince Harry and Markle purportedly planned to spend a year in the UK to build on their connection with his family, in light of the rumors of the Duke and Duchess of Sussex trying to "soften" their content so it won't be insulting to the royal family.
"Next year 2023 was to be their reconciliation year," a royal source told The Sun explaining the Sussexes' plan to end their feud with the royals.
Robert Jobson, a royal expert, described the Sussexes' ideas for reconciliation as "appalling." and appeared unconvinced. He believes that the conflict between Prince Harry and his family is currently unresolvable.
"It is also completely arrogant because they are assuming they can win back the trust of Harry's father and brother. But that trust has gone forever. Harry and Meghan will never be looked at the same," Jobson explained. "Harry needs to remember he is now dealing with the Head of State — not just his dad. If they disrespect the King, they are not only disrespecting the man, but also the institution."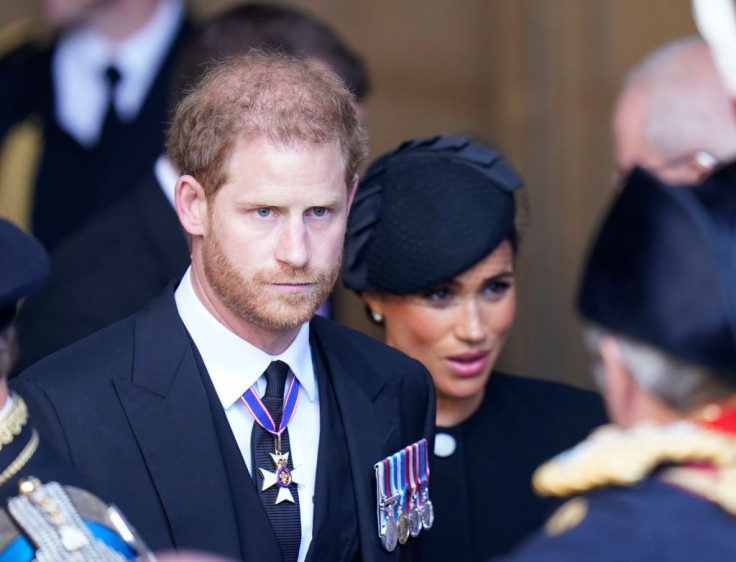 © 2023 Latin Times. All rights reserved. Do not reproduce without permission.