A royal expert said Meghan Markle and Prince Harry won't be treated equally by the monarch throughout King Charles III's reign.
According to the expert, the new king was adamant about streamlining the monarchy. Some think King Charles III also wished to keep the titles restricted to working royals.
"The New Royals," a new book by Katie Nicholl, the royal editor of Vanity Fair, shared her opinion on the future titles that the Duke and Duchess of Sussex will have during the reign of the new monarch. Nicholl forewarned them of how they would treat the facility.
Nicholl reflected on what Prince Harry and Markle did once they abdicated their regal responsibilities. During a GB News interview, she said that the royal couple was "not afraid to be critical of the institution," noting their Oprah Winfrey appearance in which they leveled various accusations against the royal family.
Nicholl claimed that King Charles might display his "ruthless side." The Sussex family could not anticipate the same leniency from his father, who wanted to preserve the throne, unlike Queen Elizabeth, who had been forgiving to Prince Harry and Markle.
"[King] Charles is not going to stand back and let the family or the institution or the reputation of the crown, which is everything to him, be tarnished or indeed trashed," Nicholl said.
"I think perhaps there might be a question mark over the future of Harry and Meghan's titles, potentially, if they are seen to be deliberately tarnishing the [monarchy's reputation]," added Nicholl.
Many insiders added that the royal family reportedly worries about Prince Harry's impending memoir. King Charles, though, is not allowing his son to endanger his throne.
An anonymous insider told Radar Online that King Charles "has gone into severe crisis-management mode." He was aware that his son had too much information about their family, and he didn't want him to use it against him or another company employee.
"The king has issued a firm warning to Harry that if he rats him out in any way in the book, Harry's whole family will be stripped of their titles. And he'll be cut off from royal life for good! There have been last-minute additions about the Queen's legacy, and he's also toned down some parts about Charles," the insider said.
Prince Harry and Meghan Markle have two children, Archie and Lilibet. Although King Charles has not yet recognized the kids as prince and princess. According to reports, their names are based on Prince Harry's autobiography and his and Markle's Netflix docuseries.
However, as Nicholl pointed out before, Prince Harry and Meghan Markle's royal titles are also in jeopardy if they do not alter their attitude toward the institution. As a result, they, too may lose their titles.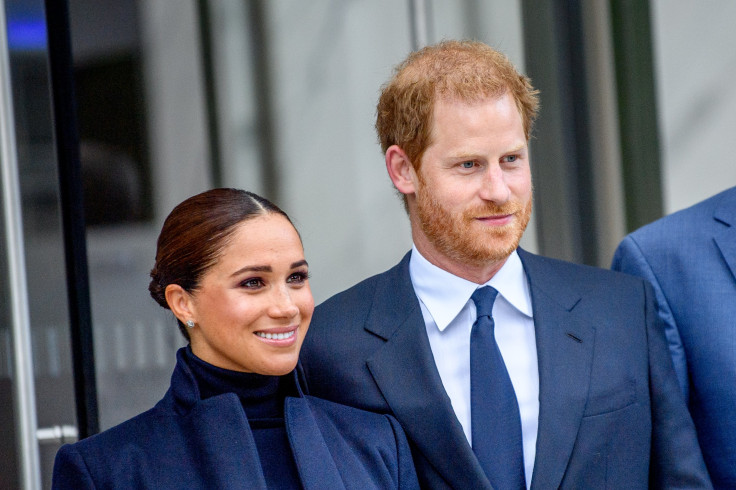 © 2023 Latin Times. All rights reserved. Do not reproduce without permission.