A royal biographer on Saturday claimed that Queen Consort Camilla is working behind the scenes to ensure that Prince Harry and Meghan Markle are allowed to re-enter the Royal Family as working royals if they so wish.
Angela Levin, a royal author who has published books on the Royal Family in the past, has claimed that Camilla, the wife of King Charles III, has been pushing for Harry and Meghan to be allowed to return to the monarchy if they wish to, leaving the door for that "open" in the future, according to the News International.
"Her [Camilla's] belief is you never ditch your family - you always leave the door open so if they want to come back they can," she said. "I think that's a very important feeling that she has. But, they have got to have respect, Harry and Meghan have got to change their way of doing things. They haven't got to think about me, me, me."
The Sussexes have been experiencing tensions with the Royal Family since stepping down as working royals in 2020. A lot of the tensions between them today stem from an upcoming memoir written by Harry that many believe will be detrimental to Charles' image, the Express reported.
Despite this, the two sides were able to bury the hatchet temporarily and worked together to appear as a united front to the public eye when Queen Elizabeth II died, with the Sussexes being with the family for the State Funeral service and the 10-day mourning period before.
Levin claimed that the intentions of the Sussexes appear to be far from noble, remarking that the couple releasing official portraits, a day after Buckingham Palace released official photos of Charles, Camilla, and the Prince and Princess of Wales contributed to the destruction of their relationship. "This nonsense about whatever the real Royal Family do, they try and copy it. The one in black and white, if you just look at the top, is exactly the same as the King and Queen for a stamp," she said. "I think they want to smash and crash the Royal Family, as we know it, to pieces."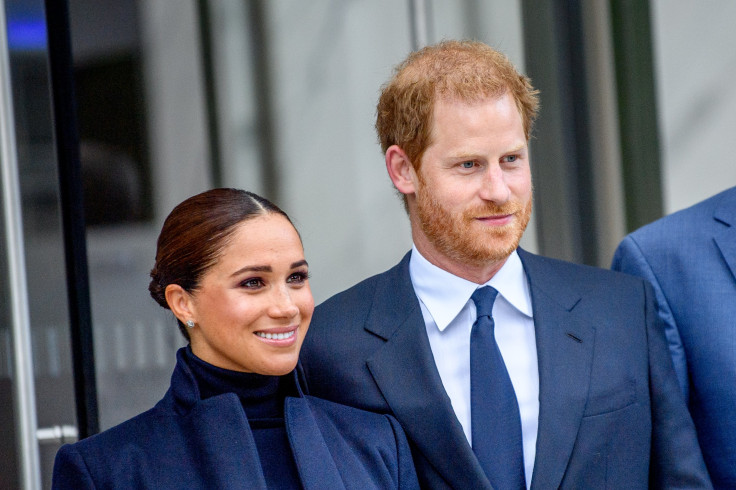 © 2023 Latin Times. All rights reserved. Do not reproduce without permission.