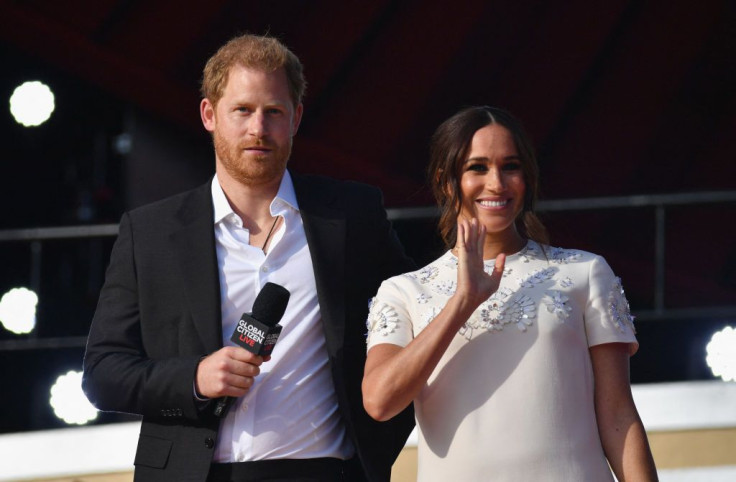 Meghan Markle and Prince Harry are trying to build "an alternative, woke royal family," royal expert Angela Levin has claimed.
Levin questioned the timing of Harry and Meghan's scheduled visit to the United Kingdom. The award-winning journalist tweeted on Monday, "Harry and Meghan coming to UK for 'charities close to their hearts.' Will the Queen be in Balmoral, and William in USA for Earthshot? Is this part of an attempt at an alternative Royal Family?" she added. "Odd time otherwise before H's 'bombshell' memoir."
It was followed with another tweet targeting Harry's controversial issue concerning his family's security during their visits to his homeland, "Surely if anyone is scared for their safety, they should keep what they are doing and where secret. Otherwise it's more hypocrisy."
The author of "Camilla, Duchess of Cornwall: A Royal Survivor" also told the Daily Mail that the couple are working on creating an "alternative" Royal Family. "I've thought for a long time that Harry and Meghan are trying to create an alternative woke royal family, the grandeur and the pomp and circumstance that surrounds them," she said. "They are people who are very determined to show that their way is the best way."
Levin claimed that Meghan, 41, "doesn't like losing" and that the former "Suits" star "feels enormous bitterness and resentment towards the royal family for not letting her modernize the royal family." Additionally, the biographer also believed that Harry's memoir was all part of their plan to bring down the Royal Family.
Levin also shared how the couple withdrew from their senior working royal duties, yet they still seemingly hold tightly on to their titles. Harry and Meghan are known to have an ongoing rift with other Royal Family members. Most royal fans believed it started when Harry and Meghan released a bombshell interview with Oprah Winfrey.
Royal expert Richard Fitzwilliams said that the cold relationship between William and Harry is "very deep." The chance for the two to meet during Harry and Meghan's time in the UK "probably won't happen."
Harry and Meghan are set to travel to the United Kingdom and Germany in September to join in several charity events close to their hearts. The Sussexes will be attending the One Young World Summit event in Manchester. They will also visit Germany for the Invictus Games Dusseldorf 2023 One Year to Go event. Then, on Sept. 8, Harry and Meghan will return to the UK for the WellChild Awards.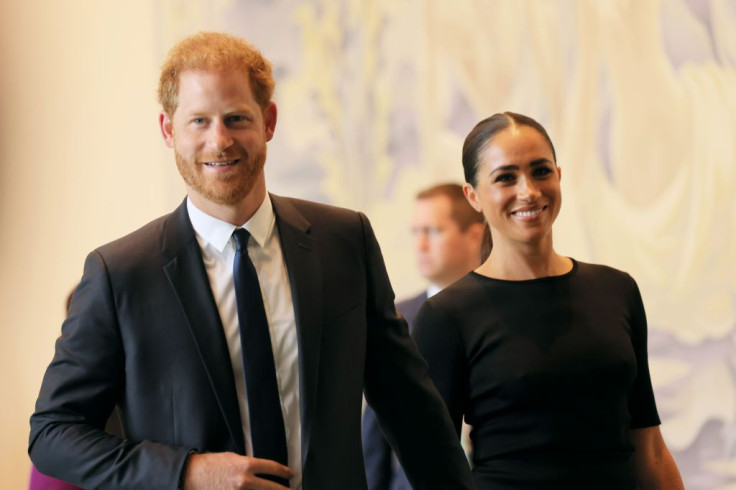 © 2023 Latin Times. All rights reserved. Do not reproduce without permission.