Prince Harry is urging individuals to prioritize their mental health even if it means leaving a miserable career to find a job they enjoy. It comes after he himself left his post as a senior member of the British royal family earlier this year.
In a recent interview with Fast Company magazine, the Duke of Sussex, 37, reflected that the prevalence of job resignations during the COVID-19 pandemic "aren't all bad," Page Six reported.
"It is a sign that with self-awareness comes the need for change," the ex-royal said amid promotions for his mental health-focused startup called BetterUp. "Many people around the world have been stuck in jobs that didn't bring them joy. Now, they're putting their mental health and happiness first."
He would note that the horde of people who did so put forward a much-needed cultural shift. He also said it is something to be celebrated as "we're...at the beginning of the mental health awakening."
Following the release of Harry's interview, many people took to Twitter to commend his outlook on putting mental health before work, something the older generations seemingly ignored for decades.
"Well said, Prince Harry. You have to take the first step sometimes and that means leaving," one said.
"Totally agree. Best to walk away from toxicity and an environment you have no control over and are resistant to change. The monarchy is one example," added another.
Harry and his wife, Meghan Markle, who have a combined net worth of $60 million, officially exited the royal life, along with its duties, in February after announcing in early January 2020 that they wanted to step back as senior members of the royal family.
The ex-royal couple then decided to relocate to California with baby Archie Harrison Mountbatten-Windsor to start their endeavors without the chains of the British Monarchy. They also expressed their desire to become financially independent.
According to the Town and Country Mag, the Palace confirmed this in a statement a month later, noting Harry and Meghan would "step back from Royal duties, including official military appointments," and that, "they will no longer receive public funds for Royal duties."
In June this year, the Duke and Duchess of Sussex welcomed their little girl, Lilibet Diana, in Santa Barbara, California. "Lili" was named after her paternal great-grandmother, Queen Elizabeth II, and her late paternal grandmother, Diana, Princess of Wales.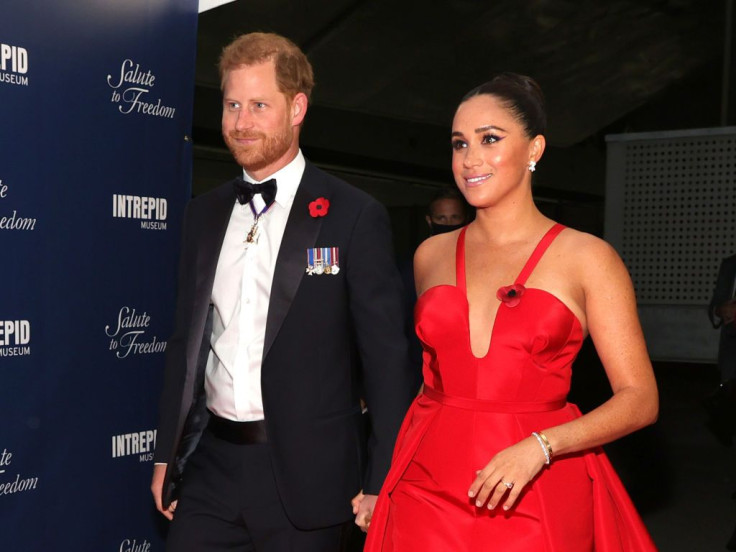 © 2023 Latin Times. All rights reserved. Do not reproduce without permission.