A fight between Prince William and Kate Middleton about their son's attire for the Euro 2020 Final allegedly broke out, rumors said.
Prince William has been under fire from many royal fans and experts due to his response to Prince George. Some thought that Kate Middleton and Prince William should have dressed their son in a more laid-back style.
According to Express, royal author Duncan Larcombe claimed that Prince George insisted on donning a suit because he aspired to be like Prince William and wanted to dress the part.
Daniela Esler, a royal specialist, further noted that Prince George's attire has previously sparked disagreement among some people.
"There the little chap stood in the Royal Box, dressed in a suit and tie, looking like a tiny accountant or mid-level management consultant, while around him 65,000 Brits let loose in an eye-popping display of nationalist fervor and warm lager," Esler mentioned (via Express).
"Now, it has emerged that William and Kate disagreed over what the boy should be allowed to wear for the big game, with his father keen on him donning an England jersey and his mother pushing back, The [Daily] Telegraph reports," Esler added.
At the moment, Prince George's ability to wear a shirt at Wembley was under consideration, according to Wimbledon champion Marion Bartoli.
Prince George arrived at the location for the outing wearing a suit. Esler asserted that this demonstrated Middleton's victory in the discussion.
Larcombe claims that even though Prince George is only 9 years old, the Duchess of Cambridge is already introducing him to the royal world.
"He has to learn to don the royal armor. That doesn't mean hiding his personality or feelings though — so George was encouraged to leap up and celebrate England scoring, to roar and wave and hug his mum and dad like any normal lad. And even to shed a tear when it all ended in heartbreak. George is only just beginning to understand his destiny, but Kate has got the journey planned," he told OK! Magazine earlier this year.
Prince George, meanwhile, has just celebrated his ith birthday. Prince William and Middleton published a brand-new photo of the future monarch of Britain in advance of his special day. In the photo, Prince George is sporting a pale blue polo shirt. Additionally, he is beaming widely. His mother took the most recent image of him.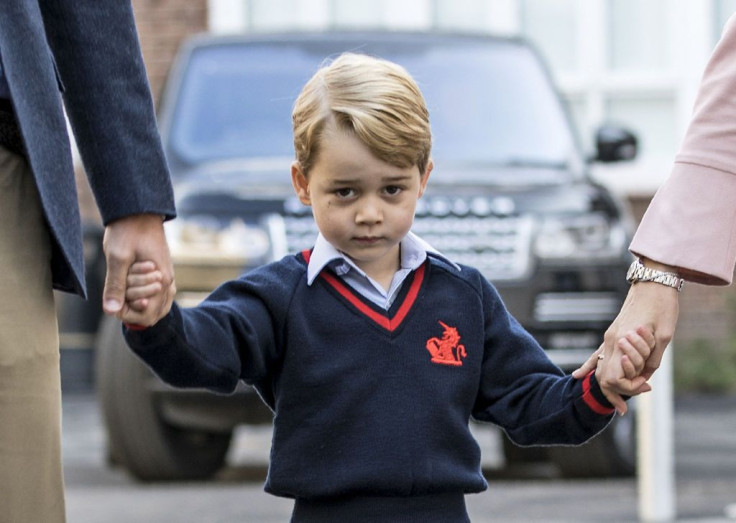 © 2023 Latin Times. All rights reserved. Do not reproduce without permission.