Despite Kate Middleton wearing her wedding ring, Prince William reportedly refuses to wear his and claims he never had one in the first place.
Ten years have passed since Prince William and Kate Middleton got hitched. The Duchess of Cambridge's wedding ring was the subject of a statement made ahead of their 2011 wedding. It has been verified that she will be the sole person to wear a ring on her special day.
"There will only be one ring in accordance with the couple's wishes," Express reported.
Details about Kate Middleton's engagement ring were also revealed in a Buckingham Palace statement, Express added.
According to the same Express report, Prince William and Kate Middleton picked Wartski to create Miss Middleton's wedding band. The Welsh gold used to make the engagement ring was gifted to Prince William by the Queen soon after the news of the engagement circulated.
On the wedding day, Prince Harry, Prince William's best man, transported the ring to Westminster Abbey.
Prince William chose not to wear a ring out of personal preference, a royal insider told Mirror.
"He's not one for jewelry. He's never worn any. He decided he didn't want to wear one now. It's all down to personal preference," the source said.
The article stated that the Duchess of Cambridge agrees with her husband's choice to forgo a wedding ring.
Not every member of the royal family wears jewelry, including Prince William. Prince Philip never appeared wearing a ring when he was alive. Only the monarch wore her wedding band when she and the monarch got married decades ago.
The Duke of York chose not to wear a wedding band when he and Sarah Ferguson were married years ago.
Prince Harry, on the other hand, defied royal protocol by wearing a wedding ring, just like his wife, Meghan Markle. The Duke of Sussex defied convention by choosing a ring that isn't typically associated with the royal family's preferred shade of Welsh gold.
"Ms. Markle's ring has been fashioned from a piece of Welsh Gold, gifted by Her Majesty The Queen. Prince Harry's ring will be a Platinum Band with a textured finish. Both rings were crafted in the Cleave workshop," the palace revealed ahead of Prince Harry and Markle's wedding (via Hello! Magazine).
Prince Charles, like Prince Harry, wears a wedding ring. However, he wears it on his pinky finger beside his signet ring.
Marlene Koenig, a royal specialist, told Town & Country that there is no problem if a male member of the royal family chooses to wear a wedding ring or not.
"There is no royal tradition for men wearing or not wearing a wedding ring" Koenig explained.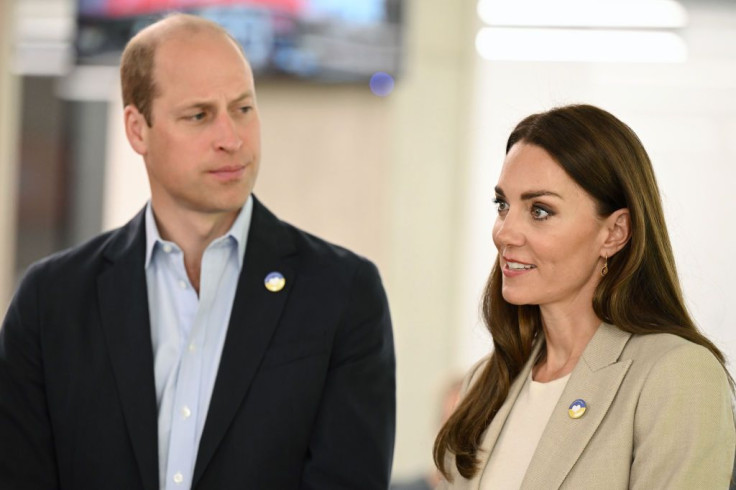 © 2023 Latin Times. All rights reserved. Do not reproduce without permission.